4 June, 2020
International Trails Day 2020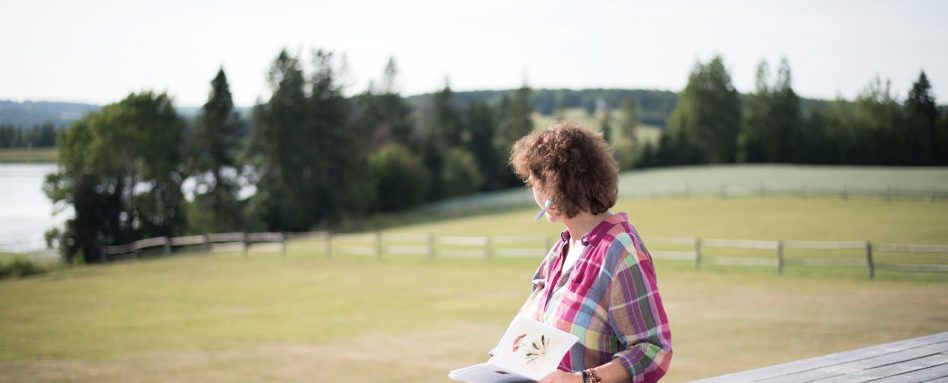 #TrailsForAll!
In the last few weeks, we have seen a great number of Canadians turning to trails for physical activity, transportation or respite. After all, trails make us all happier, more creative and improve our overall physical and mental health. Everyone should know how great being out on the trails can feel.
For International Trails Day on June 6, we want everyone to feel welcome on our trails. We want our trail community to grow, and we want it to include all Canadians. On our Trail we're all different, but we're all equal!
Help us Celebrate International Trails Day by sharing your Trail story. Let's show our friends that our trails are a safe refuge for all.
---
Here's how to spread the word this week:
Follow and share posts from @TheGreatTrail on Facebook, Twitter, Instagram and LinkedIn
Use the hashtags #TrailsForAll, #StaySafe, #RecreateResponsibly and tag @TheGreatTrail when referencing in social media posts
We encourage you to share the visuals, posts and tweets below
We also urge you to share your own Trail story via social media or by filling out this form.
---
Spread the word on why trails are for everyone #TrailsForAll
Suggested social media messages:
(copy and paste any of the messages below)
For me, trails are important because they help us all stay physically active, happy and healthy. And @TheGreatTrail is a wonderful place for everyone to feel those benefits! #InternationalTrailsDay #TrailsForAll
Trails are an invaluable outdoor classroom, giving all of us a chance to get closer to the nature, culture and history in our diverse communities @TheGreatTrail. Celebrate #InternationalTrailsDay by sharing your #TrailsForAll story
Trails make us happier, more creative and improve our overall physical and mental health. These benefits are universal and we believe that everyone should have the opportunity to feel them #InternationalTrailsDay #TrailsForAll @TheGreatTrail
Delighted to join @TheGreatTrail in telling my #TrailsForAll story! Recent events have shown us the importance of making everyone feel welcome on our Trails. Join me in sharing your experiences this #InternationalTrailsDay
Pair the above messages with any of the promotional visuals below:
1200 x 630 Facebook, Twitter, LinkedIn (click on image to open; right click on image; select "save image as")
1080 x 1080 Instagram (click on image to open; right click on image; select "save image as")
---
Spread the word on responsible and safe trail use
Suggested social media messages:
(copy and paste any of the messages below)
If you're at a higher risk of serious consequences from COVID-19, you're isolating or feeling ill in any way, choose to stay home. Don't worry, @TheGreatTrail will be there for you when you're ready! #StaySafe #RecreateResponsibly #WeMissYouToo
What are you bringing on your next hike? @TheGreatTrail recommends to plan ahead and be prepared. Bring a 'Clean Trip Kit' with hand sanitizer, a face covering and toilet paper, along with your usual snacks and safety gear. #StaySafe #RecreateResponsibly
Remember to abide by the rules of the trail – your actions help ensure our trails stay open! @TheGreatTrail #StaySafe #RecreateResponsibly
Recently, I have taken a lot of solace on getting back to nature on @TheGreatTrail. But let's remember to show gratitude and be kind to the wonderful operators of our trails and parks, as well as fellow visitors. #StaySafe #RecreateResponsibly
With many parks and trails reopening to the public, will you be on @TheGreatTrail? Remember that even on the world's longest trail network, physical distancing is still important. Keep those two metres between you and others, and travel in single file if people are coming towards you #StaySafe #RecreateResponsibly
While you're on @TheGreatTrail, respect public health guidelines by practicing good respiratory etiquette, and the environment by adopting #LeaveNoTrace principles. #StaySafe #RecreateResponsibly
When you return from your outing on @TheGreatTrail, share your stories, pictures and videos of how you helped prevent the spread of COVID-19. Be sure to geotag responsibly. #TrailsForAll #StaySafe #RecreateResponsibly
Pair the above messages with any of the promotional visuals below:
(click on image to open; right click on image; select "save image as")
---