15 December, 2016
Valerie and Andy Pringle Receive 2016 Outstanding Volunteer Award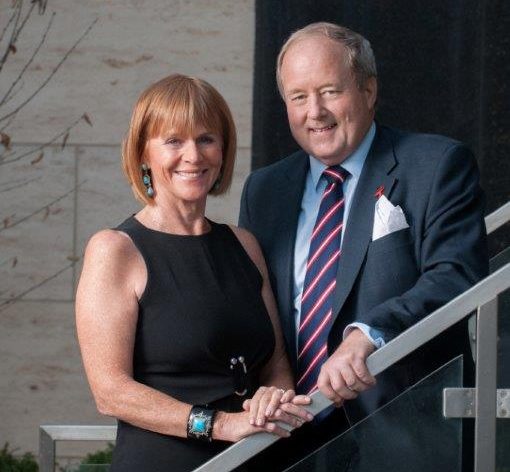 In its history of granting this award, never have five organizations collaborated together to nominate one couple: Trans Canada Trail (as lead nominator) along with the Centre for Addiction and Mental Health (CAMH); Ryerson; Shaw Festival; and the Canadian Foundation for AIDS Research (CANFAR) joined forces to nominate Valerie and Andy Pringle for their outstanding fundraising work. Here are some of the amazing projects that Valerie and Andy have spearheaded or contributed to:
Supported the creation of the Environmental Green Roof at Ryerson University;
Developed the Shaw Festival's production of Alice in Wonderland;
Established a mental health advisory committee through CAMH;
Mentored and inspired young CANFAR ambassadors who, thanks to Andy and Valerie's guidance, have gone on to become widely recognized influencers in the fight against HIV and AIDS.
And, of course, Valerie has been the driving force of Trans Canada Trail for 14 years, and without her leadership, the Chapter 150 campaign would not be where it is today, within $10 million of our $75 million goal.