29 January, 2015
"Walk to Tuk" on the TCT in the Northwest Territories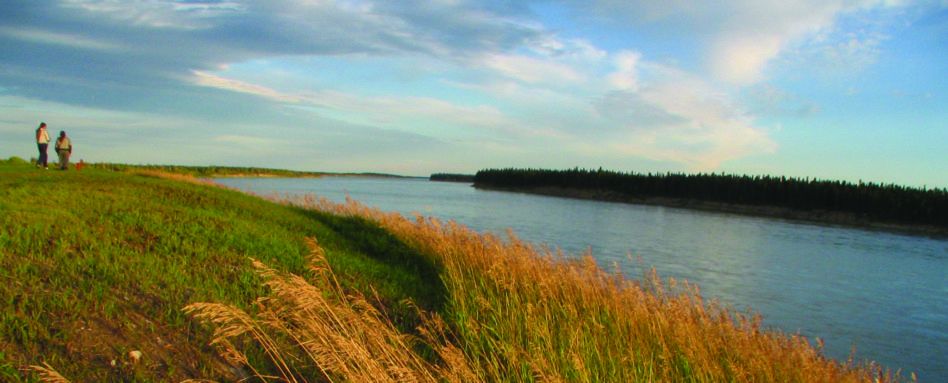 "Walk to Tuk" is an annual, virtual activity in which the citizens of the Northwest Territories come together with the goal of "walking" 1,600 kilometres from Fort Providence to Tuktoyaktuk along the banks of the Mackenzie River, part of the Trans Canada Trail.
But walking along the Mackenzie River in winter is an extreme venture, even for the most adventurous trailblazer. This is why "Walk the Tuk" can be "walked" from anywhere.
Participants form teams and may walk anywhere and everywhere they wish, logging their walking times, which are calculated by converting hours walked into kilometres, and allow participants to track their progress as if they were actually walking alongside the Mackenzie River.
It's no small feat: one hour of walking is equal to having walked five kilometres. This means each team has to log 320 hours of walking in order to reach 1,600 kilometres. What's more, in the Northwest Territories, whether you're walking along the Mackenzie River or walking home from the office, the average winter temperature is -26 degrees Celsius.
From now until March 2, 2015, teams will be "walking the distance" along the Mackenzie River, and they will undoubtedly have some inspirational stories to share.
Stay tuned for updates on this awesome initiative.
We wish participants the best of luck!