20 June, 2014
Way to go, Canadian youth!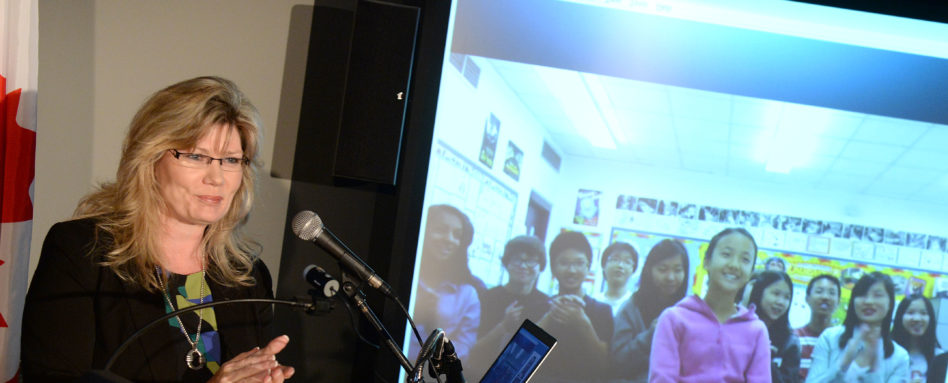 Minister of Canadian Heritage and Official Languages Shelly Glover congratulating a winner of the Canada Day Challenge, Emily Wang, via Skype. Credit: Canadian Heritage
Part of TCT's mission is education: deepening awareness of Canada's history, culture and natural heritage.
So TCT is a proud partner of the Canada Day Challenge, presented by the Department of Canadian Heritage.
Every year, students from across the country take up the challenge to discover what makes this country a truly special place, by submitting pieces of creative writing, drawings and digital photos that show their pride in Canada.