National Champions
Government
Communities

Bryan Adams
Singer, Songwriter, Record Producer, Guitarist, Philanthropist and Activist

Susan Aglukark
Singer, Songwriter
Rona Ambrose
Leader, Advocate, Coach

Mark Angelo
River Conservationist, Writer, Speaker, Teacher and Paddler

Julie & Colin Angus
Adventurers, Authors and Filmmakers

Shawn A-in-chut Atleo
National Chief of Assembly of First Nations

Margaret Atwood
Writer, Naturalist

Randy Bachman
Musician. Formerly of The Guess Who and Bachman Turner Overdrive

Robert Bateman
Artist, Naturalist

Chief Darcy Bear
Whitecap Dakota First Nation

Jeanne Beker
Fashion Journalist


Jean Béliveau
Explorer. Walked around the world to promote "Peace and non-violence for the profit of the children of the world".

National Chief Perry Bellegarde
Assembly of First Nations

Alexandre Bilodeau
Freestyle Skier and Olympic Champion
photo credit: Martin Girard


Dr. Roberta Bondar
President, The Roberta Bondar Foundation

Joseph Boyden
Giller Prize-Winning Novelist

Paul Brandt
Canada's Most Awarded Male Country Music Artist

Dean Brody
Country Music Artist

Bonnie Brooks
Chair of LCBO


Kurt Browning
Four-Time World Figure Skating Champion

Robert Buren
Paraplegic Athlete, Motivational Speaker

Edward Burtynsky
Industrial Landscape Photographer


The Right Honourable Kim Campbell
19th Prime Minister of Canada

Cassie Campbell-Pascall
Olympic Gold-medallist, Hockey Broadcaster


Dr. Pierre Camu
Trans Canada Trail Founding Member

George Canyon
Canadian Country Music Artist

Lorne Cardinal
Actor, Director, Producer


Kim Cattrall
Actress, Executive Producer



The Right Honourable Jean Chrétien
20th Prime Minister of Canada


The Right Honourable Adrienne Clarkson
26th Governor General of Canada


Cody Coyote
Hip-Hop/ Electronic Artist, Songwriter, Keynote Speaker & Workshop Facilitator

Philippe Couillard
31st premier of Quebec

The Honourable David Crombie
Mayor of Toronto, Founder of the Great Lakes Waterfront Trail

Sidney Crosby
Professional Hockey Player, Captain of the Pittsburgh Penguins

Cynthia Dale
Award-winning Actor, Singer, and Dancer Onstage and On Screen

Wade Davis
Anthropologist, Ethnobotanist, Author, Photographer

The Hon. Colin Deacon
Senator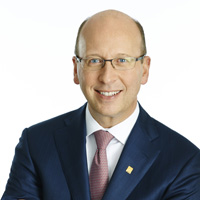 Victor Dodig
President and Chief Executive Officer, CIBC


Gary Doer
20th Premier of Manitoba


Denise Donlon, C.M.
Media Executive