On behalf of Trans Canada Trail,

THANK YOU FOR YOUR SUPPORT!
---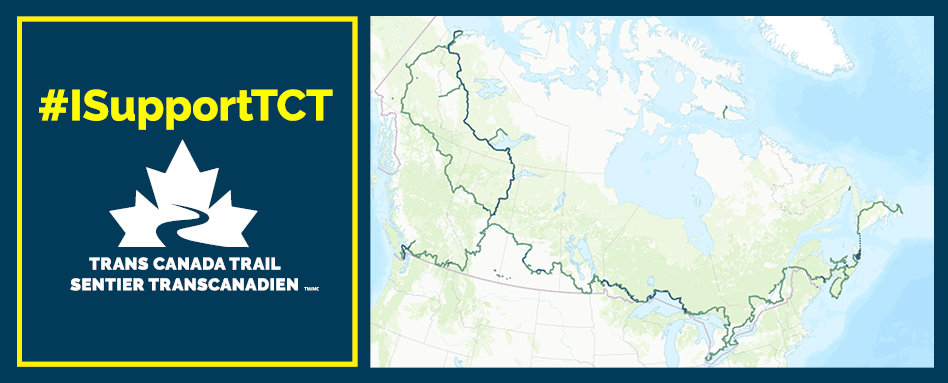 ---
The Trans Canada Trail stretches more than 28,000 km across every province and territory, and connects 15,000 rural, urban and Indigenous communities from coast to coast to coast. It showcases Canada's diverse landscapes and cultures, and is a sustainable national asset that fosters unity, collaboration and connection.
The Trans Canada Trail is crucial to enhancing the mental and physical health of our community, conserving the environment, preserving greenspace and protecting habitats for local wildlife. Trails enhance our economy and are a vital tourism attraction that connects visitors to local businesses and also enriches our understanding of Canada's cultural and natural history.
Please support us in our call for the renewal of Trans Canada Trail's federal funding through Parks Canada, so that we can continue to enhance mental and physical health, support local Trail groups, and invest in infrastructure projects to create local jobs, in support of tourism and economic development.
---
Join us by signing the #ISupportTCT pledge today