The adventure of
Dianne Whelan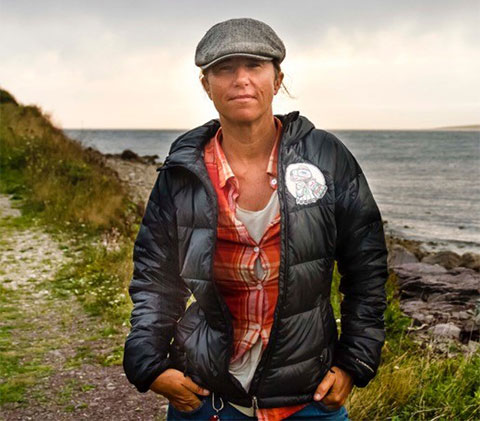 On July 1, 2015, Dianne Whelan set off from St. John's, Newfoundland to hike, mountain bike, snowshoe, cross-country ski, and, for close to 7,000 kilometres, paddle a canoe across the Trans Canada Trail, the longest trail network in the world. For most of it she travelled solo, while simultaneously writing and filming an independent documentary about the experience, titled 500 Days in the Wild. 
Six years and 27,000 kilometres later, on July 1, 2021, Dianne set off on her final paddle from Vancouver, BC, arriving at the Trail's west coast Point Zero in Victoria on August 1. 
She described her epic journey as an ecological pilgrimage to honour the land and the water, and to pay respect to Indigenous peoples. 
Dianne is an award-winning Canadian filmmaker, photographer, author and public speaker known for taking a multi-disciplinary approach to her subjects. Before turning her attention towards the Trans Canada Trail, she filmed documentaries in the Canadian Arctic and Mount Everest's base camp. 
See a story map of her Trans Canada Trail journey.
You can follow her journey and see more of her work on her website.
Facebook: https://www.facebook.com/500Daysinthewild 
Twitter: https://twitter.com/500daysnthewild 
Instagram: https://www.instagram.com/500daysinthewild 
YouTube: https://www.youtube.com/channel/UCXmv63v-E5HTd2rOkh1403Q