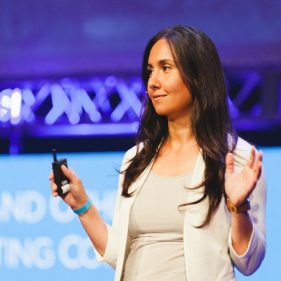 Hana Abaza is the Head of Marketing at Shopify Plus, an ecommerce platform designed for high-volume, fast growing merchants including Nestle, Boll & Brand, MVMT, Fossil and thousands more. Prior to joining Shopify, Hana led strategy, marketing and growth in a variety of industries where her focus was on scaling teams, revenue and customers.
Throughout her career, she's worked with several different companies ranging from startups to large corporate brands. She has a knack for communicating inspired solutions to mainstream audiences and building impactful go-to-market plans. Her diverse skill set gives her the ability to toggle between strategic development and tactical implementation. Beyond her daily routine, Hana is also an active speaker, mentor and startup advisor. She also contributes to various online publications including Entrepreneur.com, CMO.com and many others.
You can connect with her at hanaabaza.com or on Twitter @hanaabaza.