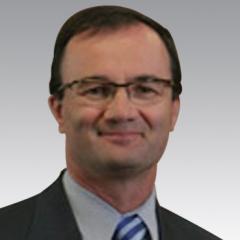 Neil Yeates
Director, TCT Board
Ontario
Neil Yeates was born in the UK and emigrated with his family to Canada, growing up in Burlington, Ontario. He subsequently obtained a B.A. (Honours) from Queen's University (Politics and History) in 1981 and an M.A. from the University of Regina (Political Science) in 1986. He began his career with the Government of Saskatchewan in 1981 at the Department of Health, and subsequently held positions in Social Services, Finance, Post-Secondary Education and Skills Training, Corrections and Public Safety, and K-12 Education, serving as the Deputy Minister of the latter three departments.
Mr. Yeates moved to the Government of Canada in 2004 and worked at Industry Canada, Health Canada, Indian and Northern Affairs, and Citizenship and Immigration Canada (CIC), serving as the Deputy Minister of CIC from 2009 to 2013. He retired from his governmental position in August 2013. Over the course of his career he worked with many NGO's, including university and health boards, aboriginal organizations and human services agencies.
Since then he has undertaken a number of advisory roles, including cochairing the Human Capital Council at the C.D. Howe Institute, serving as a member of the Audit Committee for the Department of Justice, the Policy Suite Renewal Advisory Committee for the Treasury Board Secretariat and as a Advisory Panel member for Parks Canada. At a community level, he has served on day care, condominium, museum and United Way boards.
Mr. Yeates is married to Glenda Yeates, formerly the Deputy Minister of Health Canada. Along with the rest of his family, he is a keen hiker, and spends a lot of time in the Rockies on the mountain trails summer and winter.
Mr. Yeates joined the Trans Canada Trail Board in 2013.