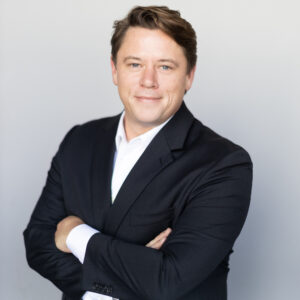 Iaian Archibald is a seasoned entrepreneur and artificial intelligence (AI) strategist, and leverages his extensive experience to guide businesses through the evolving landscape of emerging technologies. Previously, as the CEO and co-founder of Swell Advantage, an ocean technology startup, he developed an innovative marina management software solution. The company was acquired in 2020. Currently, Iaian leads Archibald Consulting, assisting professional services firms and not-for-profits in harnessing the potential of AI. Prior to Swell, Iaian had a varied career including years as a professional nature guide, managed several businesses ranging from hospitality to a painting company, and was a radio DJ and music promoter.
A native of Nova Scotia, Iaian's commitment to coastal preservation and passion for building communities is evidenced by his long-standing involvement with the Surfing Association of Nova Scotia (SANS) as both a board member and Chair of the Coastal Access Committee where he led the formation of the East Coast's first coastal access park. His volunteer experience has included founding roles in a whale disentanglement team and the Surfrider Association of Canada, leading water teams for Life Rolls On, serving as the coastal representative on the board of the Ecology Action Centre, and time spent volunteering in politics.
Iaian holds an MBA from Saint Mary's University focused on entrepreneurship and change management, and a specialization in AI for Business from the Wharton School of Business. He continually seeks to explore the intersection of technology, entrepreneurship and societal impact. His adventures extend beyond the professional sphere into the great outdoors, where he enjoys surfing, skiing, SUP, mountain biking and hiking, often accompanied by his gregarious Berger Picard, Gary.
Iaian joined Trans Canada Trail in 2023.