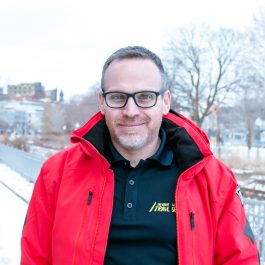 Mathieu Roy
Vice-President, Chief Trail Experience Officer
Trans Canada Trail
Mathieu is a results-driven executive with significant national operational experience in the trail sector. He has tremendous experience from having founded and led his own environmental business, and from having worked in a number of multifaceted organizations.  
As part of the Senior Management team, he was involved in the development of two strategic plans: 2018-2022 and currently, the 2021-2024 plan.  He helped establish a $30 million funding relationship with Parks Canada that is taking the organization past its first 25 years and into the next chapter of the Trail in Canada. At Trans Canada Trail, he represents the organization as expert on trail subject matters: operation, development and management, committees, government consultations and partners.
Mathieu leads a passionate team of professionals as they continue to enhance and improve the trail experience, engaging with communities and partners from coast to coast to coast, not only through funding programs, but also by implementing and leading projects with a focus on infrastructure and signage, tourism, inclusivity, safety and active transportation.
He currently sits on the board of Sentiers Sherbrooke – a non-profit working for the development, maintenance and promotion of mountain biking trails in the Eastern Township region of Quebec.  He manages to find time for summer mountain biking, and winter fat biking and alpine skiing in Estrie.
Mathieu joined Trans Canada Trail in 2017.
Email: MRoy@tctrail.ca