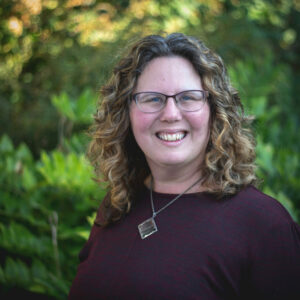 Angela de Burger
Consultant, Content Creation and Communications
Angela brings an extensive background in non-profit communications to her role as Consultant, Content Creation and Communications. She helps to tell the story of the Trans Canada Trail – the organization; the people who use, manage and maintain the Trail; and the support it receives from generous donors and funders.
Colleagues describe Angela as enthusiastic and passionate about her work, and they appreciate her infectious love of the Trail and why it matters to all of us. She holds a Master's degree in Leadership from Royal Roads University, and a Certificate in Communications and Public Relations from Western University.
Angela's favourite way of getting around is "with two feet and a heartbeat," and she loves spending time outdoors with friends and family, especially on the Shubie Park Greenway Corridor section of the Trans Canada Trail, close to her childhood home in Dartmouth, Nova Scotia. Here, the Trail welcomes a wide range of users, as it meanders through woods, along lake shores and canal banks, through parks, urban settings and fascinating historical sites.