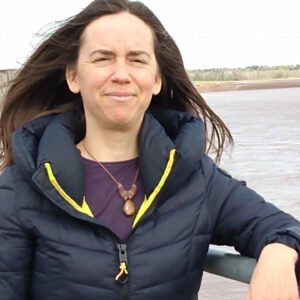 Tina Poirier
Coordinator, Stakeholder Communications
Tina brings a broad range of experience in communications with government, the private sector and not-for-profits to her role as Coordinator, Stakeholder Communications for Trans Canada Trail. She facilitates effective communication with Trans Canada Trail partners and Trail groups.
Fluently trilingual (English, French and Spanish), Tina holds a Masters degree in Environmental Sciences from the Université du Québec à Montréal, a degree in Psychology from the Université de Moncton, and Masters-level education in communications. She has volunteered her time as a Spanish interpreter and as an English Language Skills instructor for immigrants in her community.
Born and raised in Moncton, New Brunswick, Tina is an Acadian, a member of the Métis Nation of Canada, fifth-generation Mi'kmaq and fifth-generation Irish. She lives near the Riverfront Trail section of the Trans Canada Trail, which she loves for its beautiful range of landscapes: the Petitcodiac River offers the spectacular natural phenomenon of the tidal bore with its weekly surfers, the marshes offer the opportunity for a serene bike ride, and downtown Moncton provides plenty of food, fun and entertainment.