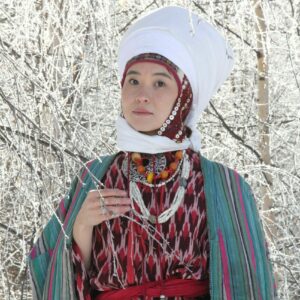 Zhibek Abdyramanova
Coordinator, Trail Inclusion Initiatives
As Coordinator, Trail Programs & Inclusion Initiatives at Trans Canada Trail, Zhibek looks after accessibility mapping programs, implements the national Trail Youth Employment program, and contributes to the development of new diversity and inclusion projects. She also supports the organization's commitment to Indigenous reconciliation through ongoing partnerships with local Indigenous groups and Trail partners.
Zhibek's favourite section of the Trans Canada Trail is the Don Valley Trail, which runs through a ravine near her home in Toronto. There, the Trail offers green space, a wide range of flora and fauna, and respite from the noise and bustle of Canada's largest city, just steps away from public transportation routes.
Passionate about the empowerment of women and youth, Zhibek volunteers as project manager for the Kaida Baram Initiative, through which she helped to create a social media campaign to inform victims of gender-based violence in her home country of Kyrgyzstan on their rights, and where they can find help.