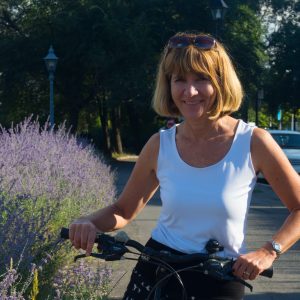 Lori Spence
VP, Chief Operations Officer (COO)
Lori brings more than 25 years of experience managing the finances of non-profit organizations to her role as Vice-President, Chief Operations Officer for Trans Canada Trail. A Chartered Professional Accountant, she oversees the financial reporting, government funding contracts, and policies and procedures that keep the organization running smoothly.
Lori began her career with Deloitte & Touche and worked as an auditor for several years before entering the philanthropic field. Prior to joining Trans Canada Trail in 2008, she led the financial operations of several organizations in Canada and the U.S., from small community-based groups to large national institutions, including the Kidney Foundation of Canada and St. John Ambulance. She holds a Commerce degree from Queen's University.
Committed to her community, Lori has served as a volunteer treasurer for several organizations and participates in many local fundraising activities. She lives near the Lachine Canal section of the Trans Canada Trail, which she travels regularly by bike for commuting and for recreation. Her favourite section of the Trail, however, is the P'tit Train du Nord, near Mont Tremblant, especially in autumn. Here, she cycles along an old railway line, enjoying spectacular views of the Laurentian mountains, lakes and rivers, and charming tourist areas.