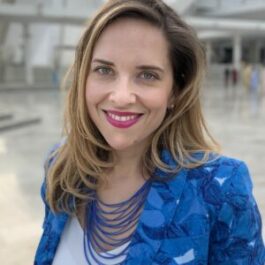 Margaux McDonald
Director, Trans Canada Trail Board
Ontario
Margaux McDonald is a Canadian diplomat, international trade and investment specialist, and avid adventurist. She most recently put her passions for trade and travel to work while serving as Canada's Senior Trade Commissioner to Pakistan. There, she led a team of Canadian officials in promoting Canadian business capabilities, while seeking opportunities for Canadian-Pakistani commercial partnership and investment. Margaux returned to Ottawa with her husband in 2020 to welcome their first child, and currently works to strengthen Canada's political and commercial relationship with Pakistan, this time from Global Affairs Canada headquarters.
Margaux's experience spans public, private and not-for-profit sectors: previously, she served as the Chief of Staff to Canada's Chief Trade Commissioner, after being recruited into the Government of Canada through the Recruitment of Policy Leaders program in 2015. She also served as the Reverse Mentor to the Deputy Minister of Trade, and on the Deputy Minister's Committee on Policy Innovation. Prior to repatriating to Canada, Margaux was a Director at the Broad Institute, a world-renowned biotech institute in Cambridge, Massachusetts, and a Presidential Management Fellow at Harvard University.
Margaux holds Master's degrees in Theological Studies from Harvard Divinity School, in Public Administration from the Harvard Kennedy School, and a Bachelor of Arts from McGill University. She has visited 70 countries (and, proudly, every Canadian province), and is always planning her next trip… which is almost certain to include the Trans Canada Trail.
Margaux joined the Trans Canada Trail Board in 2021.