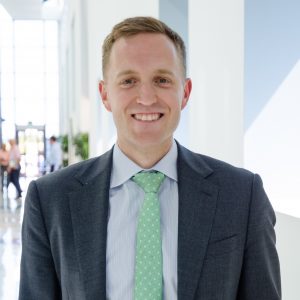 Michael Lindsay
Chair, Trans Canada Trail Board | Director, Trans Canada Trail Foundation Board
Ontario
Michael Lindsay is President and CEO of Infrastructure Ontario (IO). He was appointed CEO in November 2020. In this role, he works closely with his Executive team and with partners in both the public and private sectors to build, manage, finance and enhance the value of the Province's assets.
Michael rejoined Infrastructure Ontario as President, Project Delivery, in 2019, bringing his extensive experience supporting a range of innovative public and private partnerships.
Prior to returning to Infrastructure Ontario in 2019, Michael served as Special Advisor to the Government of Ontario on the upload of the Toronto subway system.
Michael also previously served as Head of Strategic Partnerships & Government for the Investment Management Corporation of Ontario ("IMCO").
As the Global Director of Infrastructure Planning & Advisory at Hatch, Michael helped governments create public private partnerships ("P3s"), and helped private investors effectively negotiate the terms and scope of those partnerships.
From 2014 to 2016, Michael was Senior Vice President of Commercial Projects at Infrastructure Ontario. In that role, he was responsible for commercial transactions related to the financing, development, and divestiture of public assets in Ontario (e.g. land, buildings, services). His team structured P3s related to energy, transit and social infrastructure, and contracted private entities to deliver services through a range of outsourced models.
Prior to this, Michael was an Associate Principal with McKinsey & Company, where he was a core leader of the Canadian Public Sector Practice. He helped provincial and federal ministries reduce costs, improve service, and analyze the effectiveness of money spent on economic development and innovation.
Michael is a graduate of Oxford (MPhil) and Queen's University (BAH).
Michael joined the Trans Canada Trail Board in 2017 and the Trans Canada Trail Foundation Board in 2019.