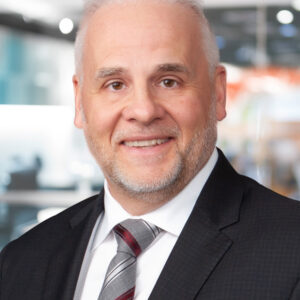 Robert Kuling
Director, Trans Canada Trail Board
Saskatchewan
Robert Kuling is a partner MNP's Enterprise Risk Services leader for Saskatchewan, based in Regina. Drawing on more than 30 years of senior leadership and consulting experience, Robert helps clients develop practical solutions for risk management, internal audit, financial compliance, corporate governance and regulatory requirements. He is a former Deloitte partner and Chief Audit Executive at major Canadian organizations: Tervita, Viterra, TransAlta and Precision Drilling. In addition, he has also held audit management positions with Farm Credit Canada and Provincial Auditor of Saskatchewan. Robert is a national spokesman and recognized training provider with regulators, professional associations, training organizations and government entities.
In his consulting role, Robert has served boards in numerous advisory capacities, including training and evaluation. His board experience includes five years as a Director and Audit Committee Chair for FNR Energy. At the Institute of Internal Auditors, he was a member of the Global Board of Directors for four years and Chair of the North American Board in 2016-17. Robert was on the Audit Committee of the Calgary Stampede and Exhibition from 2016 to 2019. He obtained the ICD.D certification from the Institute of Corporate Directors in 2022.
Robert is a graduate of the University of Saskatchewan with a Bachelor of Commerce and Master of Business Administration.
Robert is married with three children and two grandchildren.
He joined the Trans Canada Trail Board in 2022.