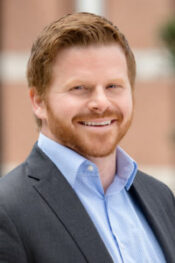 Tony Pringle
Director, Trans Canada Trail Board
Ontario
Tony Pringle is the Co-founder and Principal of Quinn & Partners, a leading management consultancy specializing in corporate sustainability, sustainable finance and responsible investment practices. He has been working with pension plans, investment managers, corporations and private companies for over 10 years to evaluate their impact on and interconnection to environmental and social issues, and to develop and implement strategies that support both business and sustainability outcomes. He is a recipient of a 2018 Canada Clean 50 award for contributions to clean capitalism.
Tony is a member of the Responsible Investment Association of Canada and sits on the Benchmark Committee for GRESB Infrastructure, an investor-led initiative seeking to advance sustainability in infrastructure investing. Keen to advance integration of sustainability thinking into business school education, Tony chairs the Advisory Committee for the Sustainable Business Management program at Seneca College. He also authored studies on the economic impacts of "buy local" procurement practices.
Living in Toronto, Tony connects with trails through running, hiking and bike touring. He also greatly enjoys getting out on canoe trips. His most frequented TCT section is the Niagara River Recreation Trail, where he runs and walks with his mum, Valerie, her dogs and the occasional grandchild.
Tony joined the Trans Canada Trail Board in 2021.