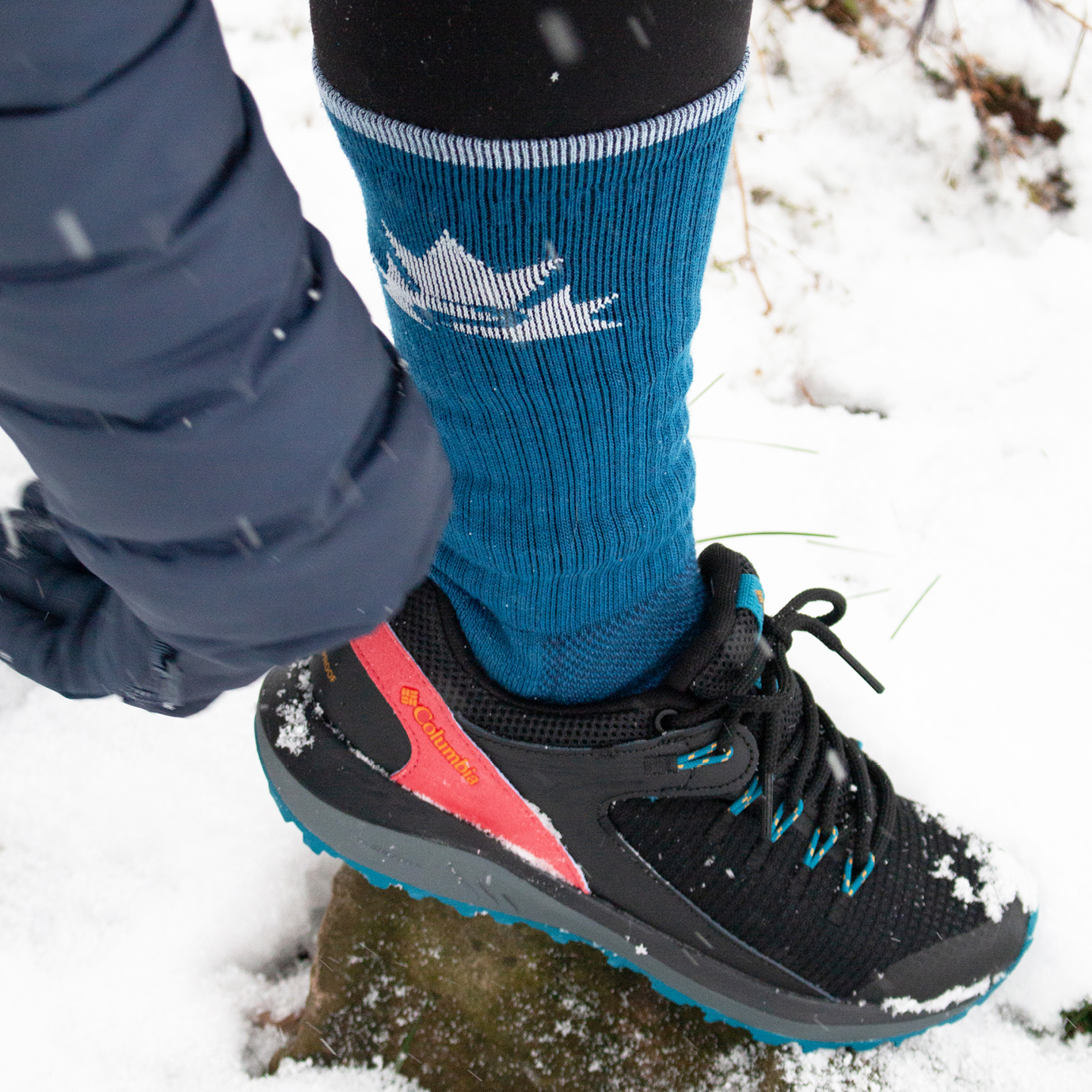 Put two feet forward and support the Trans Canada Trail
Show your love for the Trans Canada Trail by picking up a pair (or two!) of custom-designed merino wool hiking socks!  
Not only will you look and feel great on your next outing on the Trail, but you'll also be supporting its continued development and maintenance across the country. 
Working with the team at the Great Canadian Sox Co., a proudly Canadian company, we've created a pair of socks that are designed to keep your feet dry and comfortable during outdoor activities – perfect for you or any Trail lovers in your life! 
Wander the Trail with warm feet
The socks are 75% merino wool, made in Canada, and feature a mesh top so they're breathable and lightweight. They're perfect for all four seasons! 
Don't wait – 20% of the sale of each pair supports the important work of Trans Canada Trail. 
Note that free shipping is offered with an $85 purchase, otherwise shipping rates start at $12 and vary by province or territory.
You can buy the socks in person

at the following locations:

 
25 Waterman Avenue, East York, ON

 

230 Danforth Avenue, Toronto, ON

 

286 Queen Street W, Toronto, ON

 

59 Main Street, Cambridge, ON

 
62 Brock Street West, Uxbridge, ON
280 College Street, Toronto, ON
514 Clarence Avenue, Saskatoon
309 Main Street, Whitehorse, YT
Jean-Coutu
438 Coverdale Roadd, Riverview, NB
Stay tuned for more retail locations! 
About Great Canadian Sox Co.
The Great Canadian Sox Co. was established in 1934 and is Canada's oldest and largest sock manufacturer. While they are known for their extreme cold weather socks made from merino wool, what makes them unique is the different blends of fibres and features in their socks. Whatever the occasion, Great Canadian Sox Co. has your feet covered! https://greatsox.com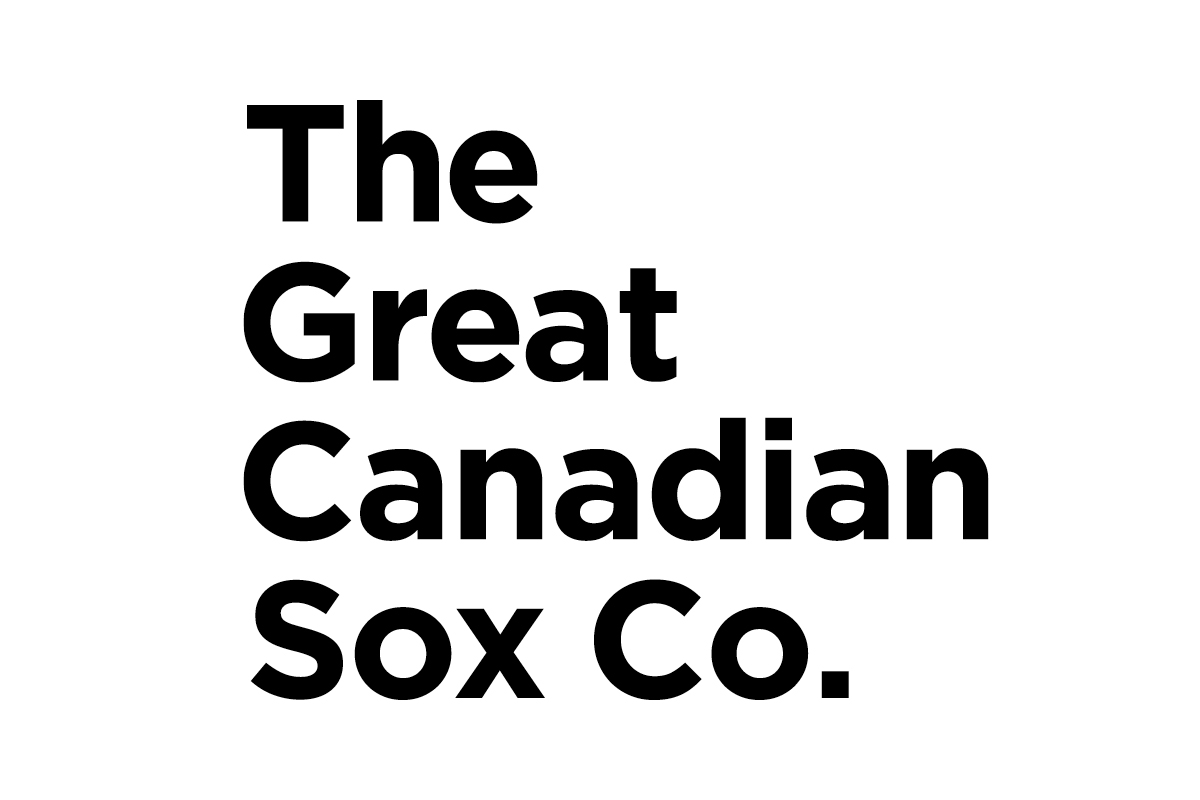 Show your love for the Trans Canada Trail
Help us to maintain our connection: with one another, with the land, and along the Trail – it's now 28,000 kilometres long and continues to grow! With every pair of socks you buy, you help us ensure a safe and accessible Trail for years to come. After all, a one-of-a-kind cross-country Trail is much more than its individual sections – it's a unique gift for everyone who embraces the outdoors, as we play our part as community members and as environmental stewards, enhancing and maintaining the Trail. Put both feet forward and buy a pair of socks today! https://tctrail.ca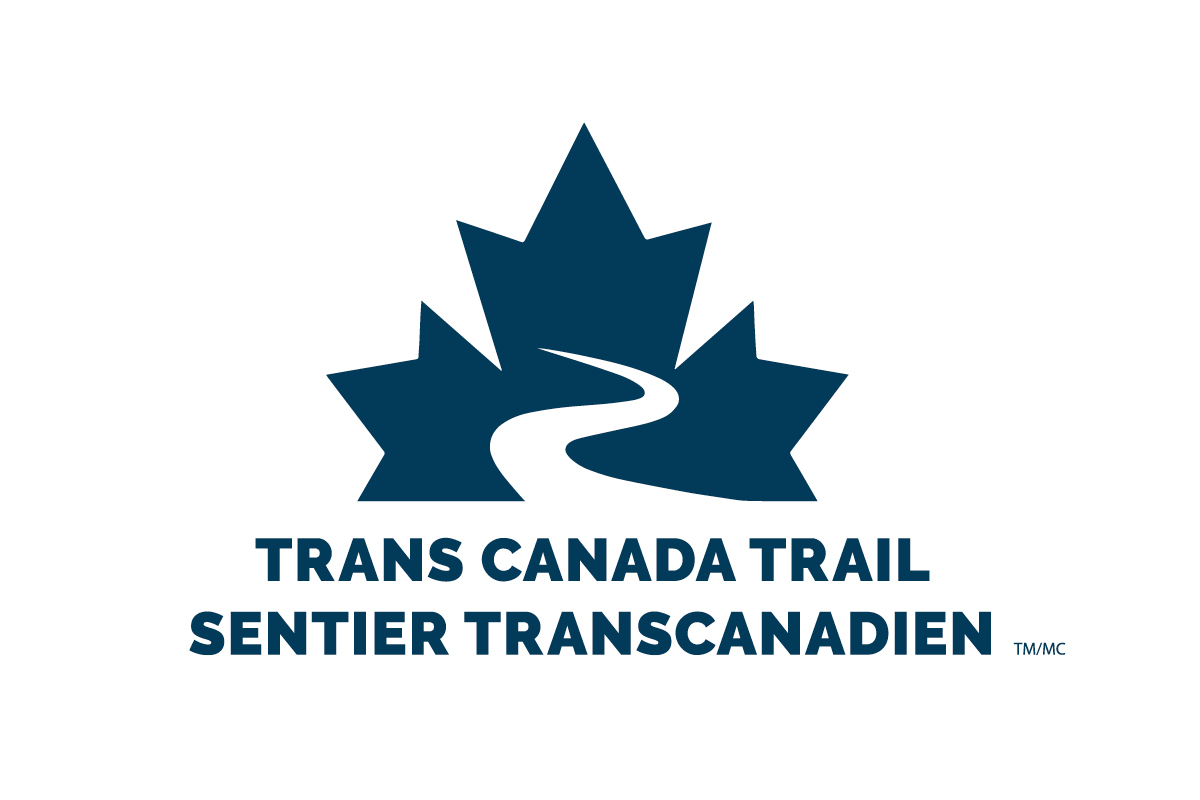 ---
*Trans Canada Trail receives fundraising benefit from cause marketing partnerships. 20% of the sale of each pair supports Trans Canada Trail. There are no maximum or minimum fundraising amounts set through this agreement.