Spring Trail Care Event: Municipality of Chatham-Kent, Ontario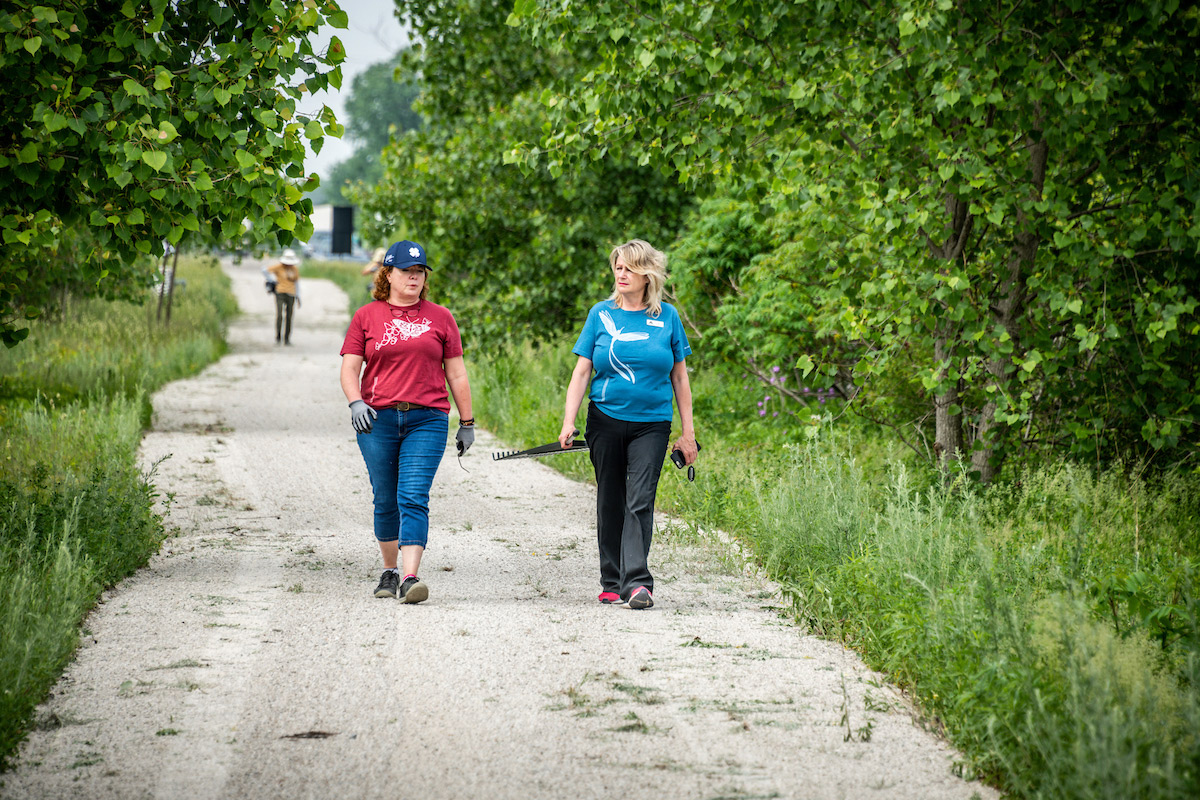 June 1, 2022
On June 1, 2022, the municipality of Chatham-Kent, Ontario, held a Trail Care event with volunteers from the municipality and the Chatham-Kent Trail Council, and Trans Canada Trail staff members. Twelve volunteers came out to pitch in and clean up the Trail. Kim Pritchard, Trans Canada Trail's Manager, Events, and Heidi Tillmanns, Director, Trail & Infrastructure, attended the event. The event's sponsor, Columbia Sportswear, generously provided clothing for Trail Care event volunteers. 
The funds from the Trail Care Grant Program were used to help with the purchase of crusher dust and for staffing/contractors to fill potholes, repair signage, remove fallen trees and branches, rake out debris and pick up garbage, trim brush, groom the trail and install a trail counter. 
Like many municipalities with a large land mass and a small population, Chatham-Kent has limited funding for trails. Any funding the municipality receives is much appreciated, and it goes directly towards trail maintenance.  
Bringing attention to the Trail—and the great outdoors!
The Trail Care Grant Program allowed the municipality to bring attention to the Trail. They invited people to come and check out the Trail, learn about the land, meet staff members and volunteers, and find out more about the many activities that can be done along this incredible recreational trail.  
In the Chatham-Kent region, the Trans Canada Trail also opens up transportation routes for cyclists and travellers, providing avenues for tourism and recreation in the area.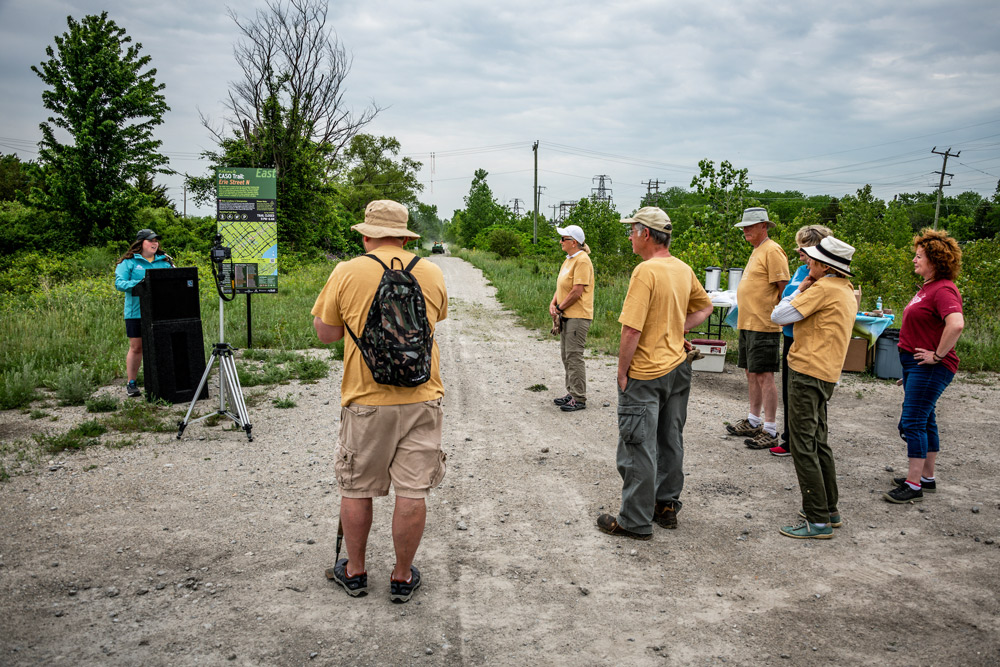 Genevieve Champagne, Active Transportation and Special Events Coordinator with the municipality of Chatham-Kent, is responsible for all bike lakes, trails and pathways in the area. She also coordinates the approval of all public events on municipal property. She's passionate about doing the best she can for the region's trails, creating public spaces and making them more accessible. 
Kim Pritchard shares her experience at the Trail Care event: "Genevieve Champagne, Trail Lead, is a true trail champion and knows the trails well. The group of volunteers have deep roots within the community and long-standing volunteer service caring for their trail. I felt a true sense of community and love for the trail, and it was clear what an important role it plays in the community. Keith Blackwell, owner of Keith Blackwell Photography, easily mixed into the activities and expertly captured the camaraderie amongst all who attended. I look forward to attending next year's event!"