16 August, 2023
10 Cycling Routes to Explore in Quebec this Season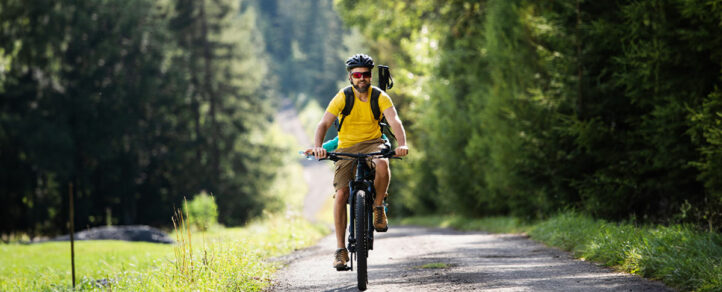 Fun fact: there are more than 1,800 kilometres of biking trails, including 700 kilometres of mountain biking routes along the Trans Canada Trail in Quebec! From urban centres to rural vistas, we've got options for all ages and skill levels. 
Check out our top 10 must-explore bike routes along the Trail. 
Véloroute gourmande 
Running from Montreal to Sherbrooke, over 235 kilometres, the Véloroute gourmande offers riders a gastronomy-meets-cycling experience that will soon not be forgotten. Follow the map to distilleries, cafés, restaurants and more. Yum! 
Parc linéaire des Bois-Francs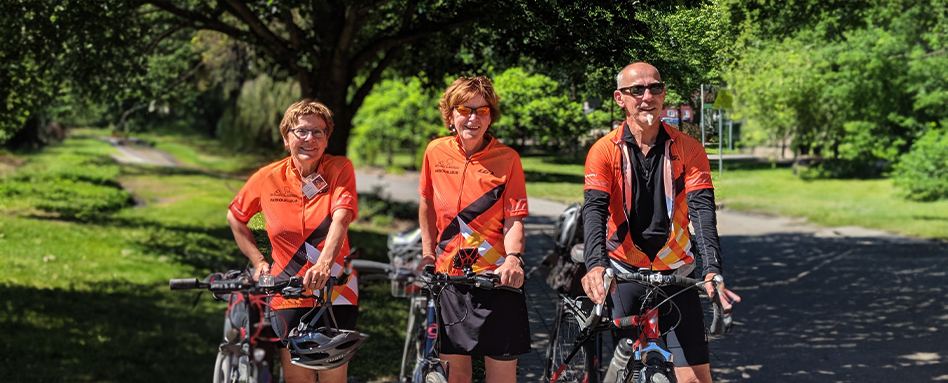 In the centre of Quebec from Tingwick to Lyster, the Parc linéaire des Bois-Francs follows a beautiful rural route through Victoriaville and beyond. 
Parc linéaire interprovincial de Petit Témis 
On this lovely 134-kilometre route, you can travel between Quebec and New Brunswick. Start out in Rivière du Loup and follow a beautiful route – you can even stop at campsites along the Trail! 
Parc linéaire Le P'tit Train du Nord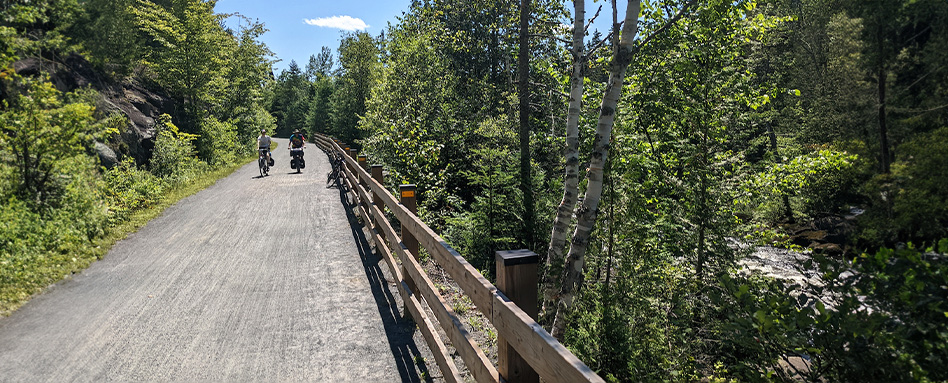 This epic 234-kilometre-long Trail section takes you through the charming Laurentians region of Quebec on a well-maintained, popular route. Stop at charming villages along your way and head up to Mont-Tremblant and beyond. 
La Montérégiade 
Spanning from Iberville to Granby, the aptly named Montérégiade takes you through the Montérégie region of Quebec, passing through rural areas, towns and more. There's plenty to see and do en route, and this Trail section is a great choice for families. 
L'Estriade 
The award-winning l'Estriade takes you through the beautiful Eastern Townships region from Granby to Waterloo. Find sculptures en route, travel through rural vistas, and stop at the Lac Boivin nature interpretation centre for a family-friendly walk and great views. 
Véloroute Marie-Hélène Prémont  
Named for renowned mountain biker Marie-Hélène Prémont, who hails from the region, this 55-kilometre-long Trail section offers riders a paved, relatively flat route from Boischatel to Saint-Ferréol-les-Neiges. Check out the Chutes Montmorency or hit up the mountain bike trails at Mont-Sainte-Anne! 
Véloroute des Draveurs 
Explore Gatineau Valley on this stunning bike route that follows the shores of Blue Sea Lake and features several rest areas and convenient stops. Stop for a dip in the lake, find tasty restaurants and cafés, and enjoy gorgeous views along your way. 
TransTerrebonne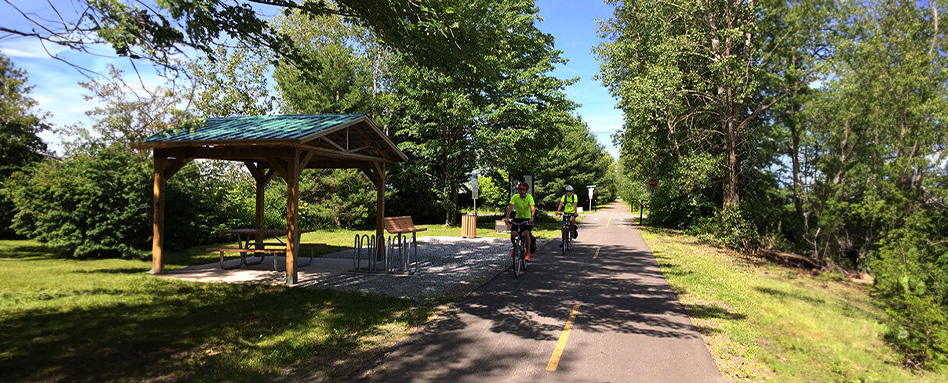 The TransTerrebonne Trail takes you through the North Shore of the Rivière des Prairies and Rivière des Milles Îles, opposite Montreal, passing by historic sites and offering a great wooded setting for this well-maintained path. Stop for a picnic at one of several picnic sites and journey from Bois-des-Filion to Charlemagne on this family-friendly route. 
Lieu historique national du Canal-de-Lachine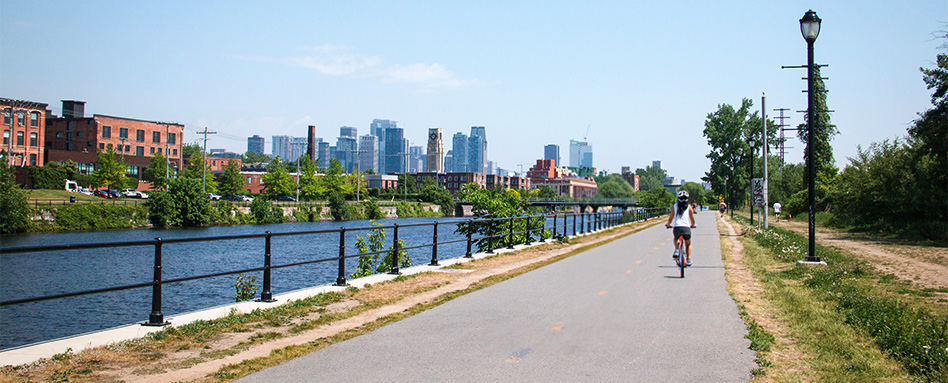 Right in the heart of the city, ride along the Lachine Canal from Old Montreal to Lac-Saint-Louis via the city of Lachine. Stop at one of many cafés along the route, enjoy a picnic canal-side and visit historic sites in Lachine. 
Inspired? We hope so! Find more about options for cycling in Quebec on our Trans Canada Trail map – and bonne route!