1 February, 2019
Sounds of The Great Trail: 10 Tracks for Valentine's Day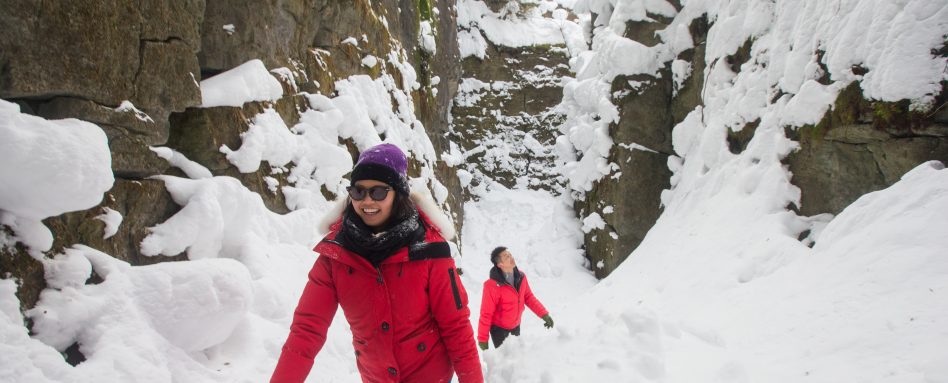 by Jane
No matter how 'cultured' I think my music taste is, something about Valentine's Day encourages me to embrace all the love songs I can find. Luckily for me, Canada has produced plenty of iconic love songs – from poetic ballads to cheesy floorfillers. Here are 10 of my personal favourites.
1. Call Me Maybe – Carly Rae Jepsen
2. My Heart Will Go On – Céline Dion
3. (Everything I Do) I Do It For You – Bryan Adams
4. You're Still The One – Shania Twain
5. Lost Together – Blue Rodeo
6. All About Her – Paul Brandt
7. Kraft Dinner – Lisa LeBlanc
8. Hold On, We're Going Home – Drake
9. Nipuwoltin – Jeremy Dutcher
10. Lovers in a Dangerous Time – Barenaked Ladies
What songs do you play for setting the mood? Share your picks with us on Facebook, Twitter and Instagram.