14 September, 2018
9 Wildlife Instagrammers to Follow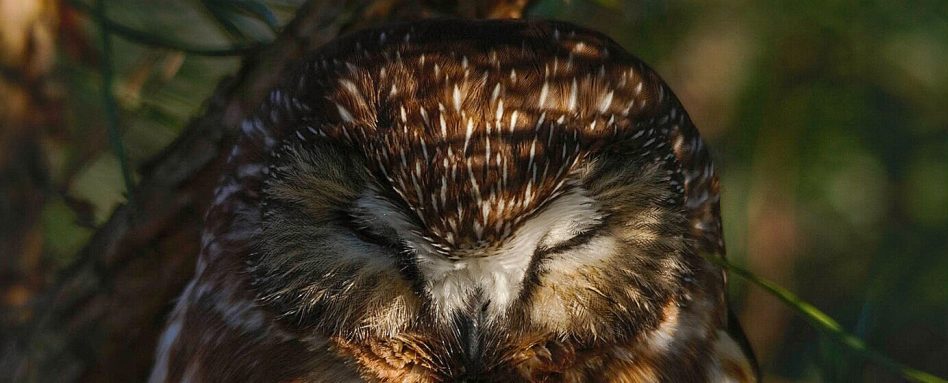 Text: Daniel Baylis
Canada is home to some of the most interesting animals on the planet. If you need evidence, look no further than the noble beaver, or the narwhal (sea unicorn!), or the adorable Atlantic puffin. the Trans Canada Trail provides access to some of Canada's most biodiverse areas, which makes it a perfect choice for birdwatchers, deer photographers, fox aficionados and other animal lovers.
When you're not adventuring on the trail, you can still see and learn about Canadian creatures. Appease your love of animals by following these 10 wildlife photographers, folks who help highlight the truly incredible species that live in our backyard. Or perhaps better stated: who let us live in their backyard.
(Don't forget to also follow us on Instagram: @TCtrail)
Brittany Crossman
An alumnus of the photography program at Mount Allison University, Brittany has photographed many different Canadian animal species. The red fox holds a special place in her heart, but on her Instagram account you'll find moose, whales, racoons and more!
Matthew Henry
At only 16 years of age, Matthew is a photography protégé. His wildlife portraits grant the viewer intimate access to some of Canada's most majestic creatures. We can't get enough of his long-focus shots of bear cubs!
Wayne Broomfield
Hailing from a small remote fishing community in Nunatsiavut (Labrador), Wayne grew up on the water practicing traditional Inuit customs. His Instagram feed includes a variety of shots from his global adventures, but also features many arctic animals: polar bears, arctic foxes, walrus, reindeer and more.
April Bencze
Raised on Vancouver Island, April is passionate about keeping an eye on the wild faces and places along the British Columbia coastline. Her work explores the relationship between humans and wilderness. Her images include many aquatic animals, such as orcas!
Jason Dain
Jason is a photographer who hangs his hat in Halifax. With a focus on birds, his dramatic images include such species as hawks, eagles, fulmars, godwits, owls and hummingbirds. This Instagram account *ahem* is really going to take off.
Melanie Palik
Melanie loves photography and hiking. Her favourite thing to photograph is the facial expressions of animals. Birds are her speciality, but you'll find a menagerie of chipmunks, butterflies and turtles in her photo feed.
Kerri Martin
Born and raised in Alberta, Kerri has always had a passion for nature and wildlife. Most of her images are within a 300-kilometre radius of Calgary—from the stark, desert-like landscapes of the east to the lush forests of the west. Look for her "hovering coyote" photo. So cool.
Amanda Beers
Amanda began her photographic pursuits with domestic animals, working as a veterinary assistant. Recently, she works as a nurse but moonlights as a wedding and portrait photographer. However, her main passion: wildlife.
Canadian Wildlife Federation
The mission of CWF is to conserve and inspire the conservation of Canada's wildlife and habitats for the use and enjoyment of all. That's something we can get behind. We can also get behind their striking animal photos!