4 March, 2019
3 great spots for your next snowmobiling adventure on the Trail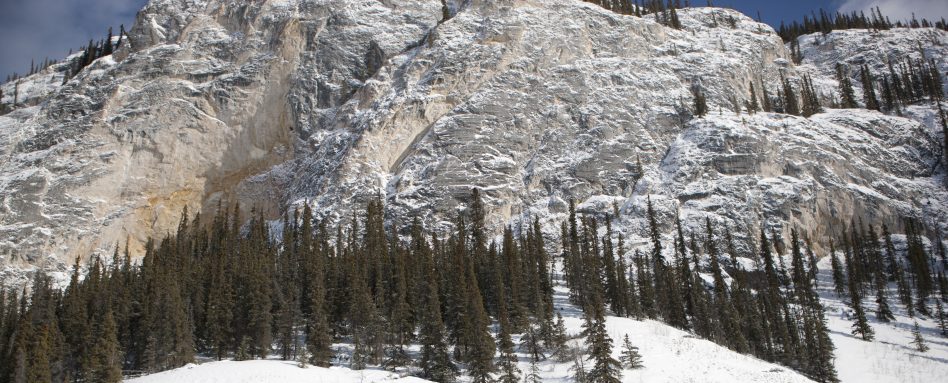 Does it seem like winter is dragging on? I know the feeling. But, what if you could crank your cold-weather activities up a gear?
As one of the six preferred activities on The Great Trail, snowmobiling is a fast-paced way of leaving cabin fever behind while enjoying the incredible snowscapes and friendly communities across the country. Indeed, many sections of The Great Trail are designated for snowmobiling. Here's a small sample of what awaits you across Canada.
Quebec
'La belle province' is known throughout the world for its impeccable cycling routes. However, once the snow hits, Quebec becomes a paradise for snowmobilers of all levels.
The Outaouais region is blessed with beautiful snowmobiling trails, including an 11-kilometre section in the community of Kitigan Zibi Anishinabeg. Meanwhile, the 66-kilometre Véloroute des Draveurs is regularly groomed for snowmobile use.
The former rail trails of the Parc linéaire le P'tit Train du Nord and the Parc linéaire de la MRC de Lotbinière are also ideal for snowmobilers right up until the very end of winter.
To find in-depth information for your snowmobiling séjour, visit La Fédération des Clubs de Motoneigistes du Québec (FCMQ).
Nova Scotia
Some of us may shiver at the thought of persistent snowfall from early December right through to late April. But, Trail users on Cape Breton Island rejoice in this prolonged winter spell! Inverness County is an ideal spot for snowmobilers who wish to enjoy the island's trails. What's more, local volunteers work tirelessly to ensure these Trail sections are regularly groomed.
Running from Port Hastings to the Town of Inverness, the Celtic Shores Coastal Trail offers magnificent views and flat terrain for snowmobilers. Farther north, the 15-kilometre Lewis Mountain Trail takes you through peaceful boreal forests and rolling hills.
For more information on snowmobiling in Nova Scotia, visit the Snowmobiling Association of Nova Scotia (SANS) website.
Yukon
Snowmobiling isn't just a day out for people in the North. For many Yukoners, it's a way of life that they're proud to share with visitors!
Close to the territorial capital, the multi-use Whitehorse Copper Trail is an extremely popular option. This old mining road offers splendid scenery within a short distance of the city.
Remote adventurers and hardy travellers will love the 97-kilometre Dawson Overland Trail. Services are incredibly scarce, so travel with someone who knows the route and remember to bring enough supplies for your journey.
For a shorter jaunt, the 27-kilometre Ridge Road Heritage Trail is a scenic delve into Yukon's history. In the 19th century, some 40,000 prospectors travelled this route to claim their fortune in the nearby gold fields. Today, snowmobilers will find numerous relics of this quest along their journey.
Klondike Snowmobile Association offers great insight to anyone planning a snowmobiling excursion in Yukon.
A note on safety
No matter where you go snowmobiling, remember to abide by local and provincial/territorial laws that regulate the activity. Snowmobilers must also follow the appropriate rules of the road, wear appropriate safety gear and be respectful to other Trail users. To ensure your winter adventures are as safe as possible, we recommend reaching out to local snowmobile associations for up-to-date information and insider tips.