22 June, 2016
4 Iconic Stops Along The Great Trail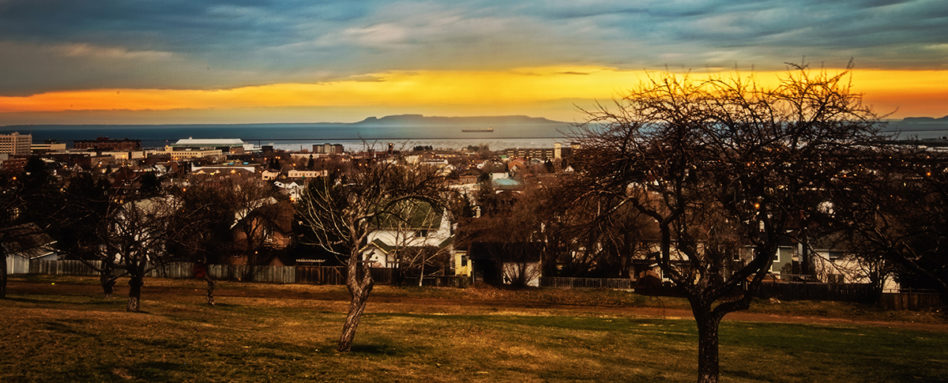 There's no shortage of incredible sights to see along The Great Trail, which can make for a difficult decision-making process when it comes time to choose your route. We've rounded up five of our favourite excursions, with a little something for every set of tastes—whether you're a thrill-seeking daredevil, a seasoned oenophile or a local history buff.
Live It Up on the Banff Legacy Trail
If it's breathtaking views you seek, then look no further than the Banff Legacy Trail. Favoured by cyclists and hikers alike, this scenic mountainside route stretches from Canmore to Banff, where fine dining, shopping and nightlife awaits. Watch for the big horned sheep that dot the surrounding mountains and elks that may be posing as lawn ornaments. Vistas like these are too grand for words, so be sure to pack a camera.
Photo Credit: Betty Anne Graves 
Indulge in an Urban Escape in Edmonton
Follow The Great Trail along the Saskatchewan River and experience all that the Gateway to the North has to offer. The Trail crosses the river six times by pedestrian and traffic bridges, so you'll have a chance to explore both sides of the city. Get a taste of local culture and head toward Whyte Avenue in Old Strathcona for an interesting blend of historical properties, quaint theatres, restaurants, bars and shops. Need a dose of culture? Hit up the newly renovated Art Gallery of Alberta, home to over 6,000 works of art. If you'd rather spend your time outdoors, head to the outskirts of the city and revel in bucolic landscapes, aspen parklands and golden wheat fields.
Photo credit: Jeannette Klein
Feed Your Inner Foodie on the Cowichan Trail
Just thirty minutes north of Victoria, nestled between majestic mountains and calming bays, the Cowichan Valley is packed with farms and vineyards to fulfill all your foodie fantasies. From cheese-making courses to wine-tasting tours, this stretch of the Trail is abundant with sensory delights. Outdoor enthusiasts will want to take the 120-km route, which crosses eight restored wooden trestle bridges. Looking for the ultimate thrill? Test your bravery on the Kinsol Trestle—one of the world's highest bridges—and take in spectacular views of rivers and rainforest while you're at it.
Photo Credit: Harold Sellers
Brush Up on Your History in Thunder Bay
Crossing the isolated city of Thunder Bay, this mostly urban section of The Great Trail runs through some of the city's most popular historical and cultural attractions. Plan a stop at the Fort William Historical Park for a trip back in time with the help of the world's largest reconstructed fur-trading post. The century-old Thunder Bay Museum is another must-see stop, offering a glimpse at 10,000 years of local human history. All that walking is bound to leave a time-traveller hungry, and, thankfully, the city is home to a host of culinary delights, from European delis to gastropubs and market-fresh fine dining.
Photo Credit: Justin Stevens