27 February, 2023
5 Family Activities along the Trans Canada Trail during Spring Break in Quebec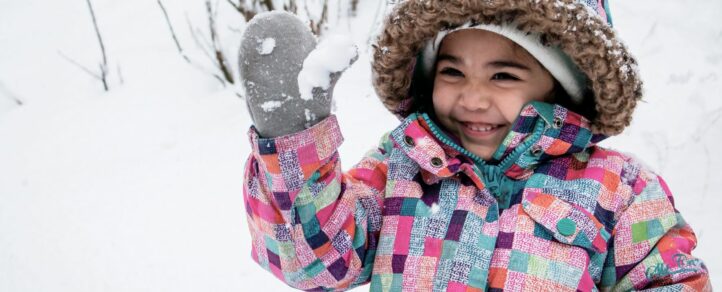 Spring Break is here in Quebec! With the elevated cost of living, families are looking for motivating, fun and affordable outdoor activities for the whole family. We've got you covered along the Trans Canada Trail!  
Getting outside is good for everyone: it keeps you and your loved ones active and helps kids burn off energy, so you can all rest easy. From Montreal to Mont-Tremblant and much more, here are our top five winter activities for the whole family along the Trans Canada Trail – plus lots of trail suggestions!  
Cross-country skiing 
Cross-country skiing offers great exercise, is accessible everywhere – from city parks to rural areas – and it's suitable for kids from toddlers on up. For the little ones, a hiking backpack or chariot is a great bet!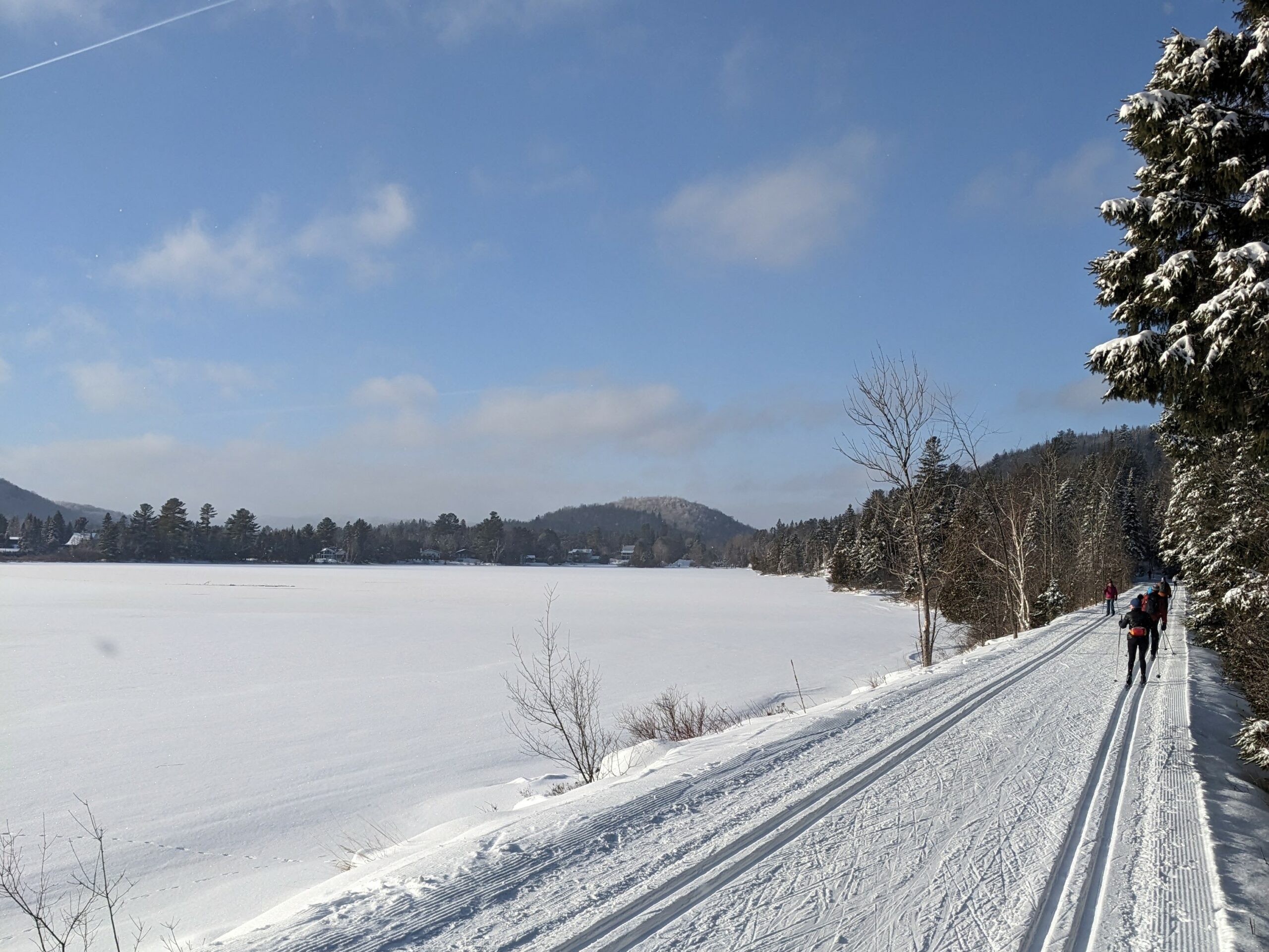 Top Trail suggestions:
Parc linéaire le P'tit Train du Nord, a 234-kilometre-long trail in the Laurentian region of Quebec, passing through several charming villages. From St. Jerome to Labelle via Mont-Tremblant, you can easily plan a ski and après-ski day for the family. 
La Montagnarde: the stretch of this trail in Parc national du Mont-Orford is a great cross-country skiing spot. Note that there is a fee to access groomed trails.  

Sledding 
Disclaimer: This is more of a Trail-adjacent recommendation! But we have to include sledding as a top winter pick for the younger set. Popular with all ages from toddler to adult, sledding is basically a non–stop fun factory.    

Top Trail (adjacent) suggestion:
Parc Michel-Chartrand, just off the Ville de Longueuil Trail, which features a motorized lift and safety monitors on site. 

Winter hike or snowshoe 
Did you know that in some municipalities, you can borrow snowshoes from local city parks free of charge? Winter hiking and snowshoeing are great, active ways to get out and about without too much complication. Stay out for hours or 30 minutes – even a shorter jaunt will get your heart pumping and change your mood. For the younger set, bring them along on a sled – it works wonders for naps.

Top Trail suggestions:   
Sentier du Gouffre: This 7-kilometre trail is right outside of downtown Baie St-Paul, ideal for a great snowshoe, followed by a treat in town.  
Parcours des Anses: This lovely 15-kilometre trail features waterfront sections in Lévis, so you can enjoy a lovely walk during any season, featuring amazing views of Quebec City along the way.  
Pro tip: Entice the kids to head outside by giving them nature-related tasks – counting trees, making up songs – and rewarding them with a hot chocolate afterwards! 

Ice skating 
A nationwide fave, ice skating is appropriate for all ages, from toddlers to grandparents – just be sure to bring protective gear! Did you know that you can ice skate right on the Trans Canada Trail?

Top Trail suggestions:    
The Parc Lafontaine section of the Ville de Montréal Trail, where you can hit the rink then meander up to the charming streets of the Plateau-Mont Royal neighbourhood for a snack. 
The Sentier glacé in the town of Magog, along La Montagnarde, offers a charming circuit! 

Making a snow family 
It's a classic for a reason! Bring some carrots and sticks and build a snow family just off the Trail – you'll have fun and spread some cheer to passersby. Great for kids of all ages, it's open-ended and creative. Make snow-kids, grandparents, cats and dogs…let your imagination run wild!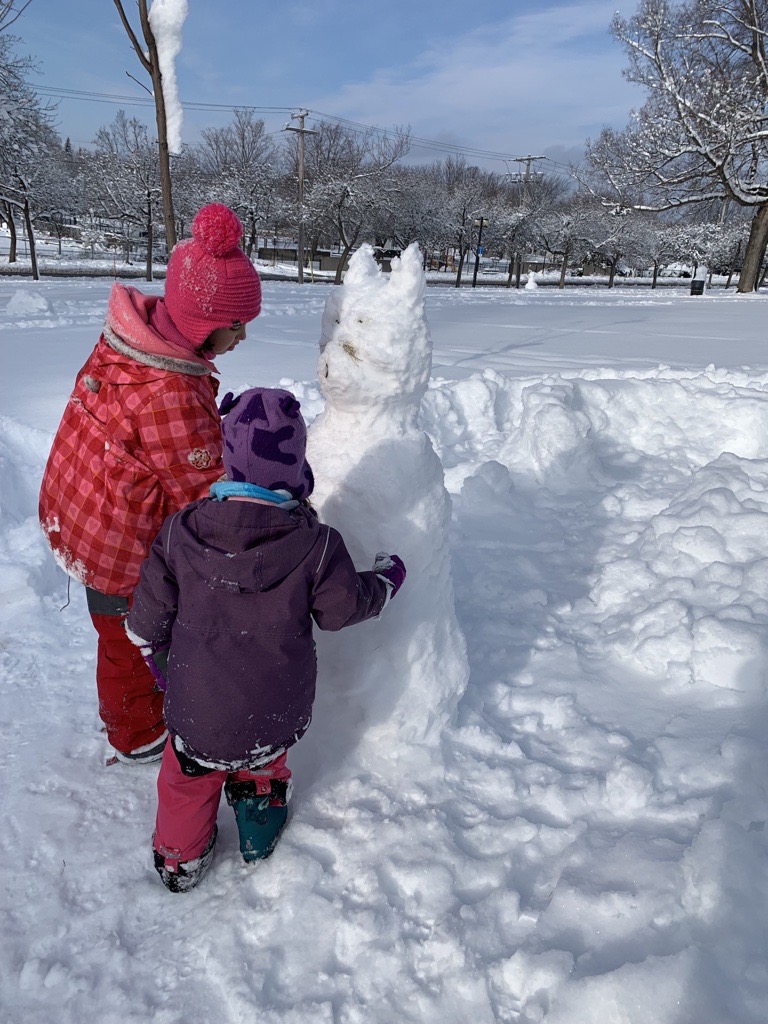 Top Trail suggestions:   
Parc de la Gatineau: Take some time to build snow people in the wide-open spaces of Parc de la Gatineau, or try one of the many other available activities, including skiing, snowshoeing and more. 
Les Grandes–Fourches: In the Magog section of this trail, you'll find city parks where snow people would be most welcome!  
Winter can be long. By the time Spring Break rolls around, we're often ready for warmer weather! Stave off cabin fever by getting outside with the whole family, along the Trans Canada Trail! Find more tips at tctrail.ca/blahs2ahhhs.
To find the closest Trans Canada Trail section to you, explore our map.