8 January, 2018
8 Dates for Your Trail Diary in 2018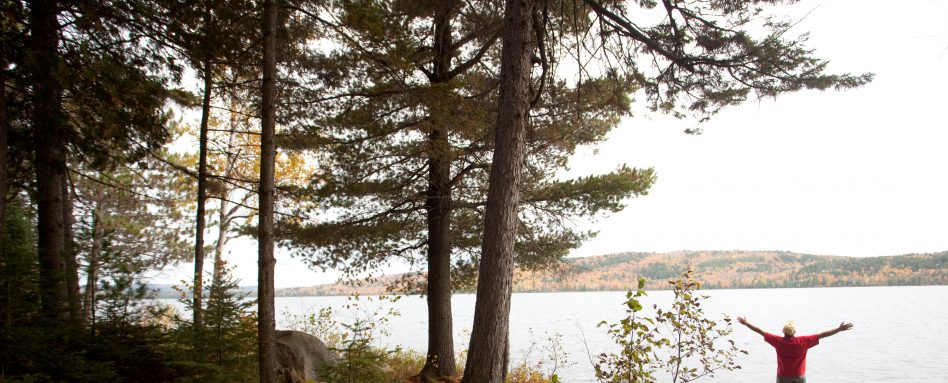 2017 was a wildly busy year on The Great Trail, and it looks like our pace is unlikely to slow down anytime soon!
Here's a taste of what's in store. Grab your diary!
1. Get back on the Trail at FortWhyte Alive's Snow Trek
There's no better way to kickstart your new year than to get back to nature again! On Saturday, January 13, FortWhyte Alive in Winnipeg will host a full day of ski workshops, skating and toboganning. The park, which features seven kilometres of Winnipeg's section of The Great Trail, will also allow visitors to use ski and snowshoe equipment at no additional cost!
The workshops will run from 11 a.m. to 4 p.m., and admission to the park will be free.
2. Quebec celebrates the 100% connection of its section of The Great Trail
On Friday, January 26, Quebec and TCT will come together to celebrate the 100% connection of The Great Trail in the province. 'La Belle Province' features almost 1,500 kilometres of the Trail, and includes stunning greenways such as Le P'tit Train du Nord, la Vallée-de-la-Gatineau, and the Parc linéaire des Bois-Francs.
Festivities start with outdoor activities, followed by a celebration ceremony in the foothills of Val-David, near Mont-Tremblant.
3. We thank our donors in Toronto
Without the generosity of our donors, the connection of The Great Trail would have been impossible. We are so grateful for everything our supporters have given us over the past 25 years and this special event on March 21 is our way of saying thanks.
Featuring the sounds of musician and TCT Champion Jim Cuddy, this celebratory event at the Globe and Mail Centre promises to be a wonderful night.
4. Alberta marks the 100% connection of its section of the Trail
Later in the spring, it will be Alberta's turn to celebrate the 100% connection of its section of The Great Trail! 'Wild Rose Country' is home to more than 3,381 kilometres of the Trail, including the Banff Legacy Trail, the Edmonton River Valley Trail and Athabasca River Trail.
The date and location will be confirmed soon – to stay updated, follow us on Facebook and Twitter, or subscribe to our e-newsletter!
5. We launch our Planned Giving program
Do you want to make your mark on a national Canadian legacy project? By including Trans Canada Trail in your estate plans, you'll ensure that the Trail can be enjoyed by Canadians and visitors for generations to come – sometimes in a way you could never have imagined.
In April, we're launching our Planned Giving program, which allows you to leave a legacy by naming TCT as a beneficiary of life insurance, retirement plans or payments from a trust upon your passing. Find out more here.
6. The High Rockies Trail officially opens
The High Rockies Trail is one of the crowning glories of The Great Trail in Alberta, and we're excited to mark its official opening in the spring! Connecting Goat Creek at the Banff Park boundary to Elk Pass on the Alberta-B.C. boundary, the High Rockies Trail is ideal for hiking, trail running, mountain biking and snowshoeing.
7. Mel Vogel continues her journey on the Trail
As we begin this new year, we continue to be enthralled by the stories and adventures of Trail through-hikers like Mel Vogel. Mel began her cross-Canada journey on May 31, 2017, departing from Cape Spear, Newfoundland. She hopes to complete the epic 15,000-kilometre hike in 2019, with the end point at Vancouver Island.
Stay up-to-date with Mel's incredible trip by following Between Sunsets.
8. The Hunter's Bay Trail will see its first summer
Due to be officially opened in the spring, the Hunter's Bay Trail in Huntsville, Ontario, is one of the only 'floating' trails in Canada. The pathway, developed with the help of Pride Marine Group, provides safe passage under the provincial highway at Hunters Bay Bridge. We're looking forward to Trail enthusiasts enjoying this greenway route for hiking, walking and cycling all summer long!
Are you planning any other fun activities on your local Trail section? Let us know on Facebook, Twitter and Instagram!