30 August, 2019
A mural that could make history in Saskatoon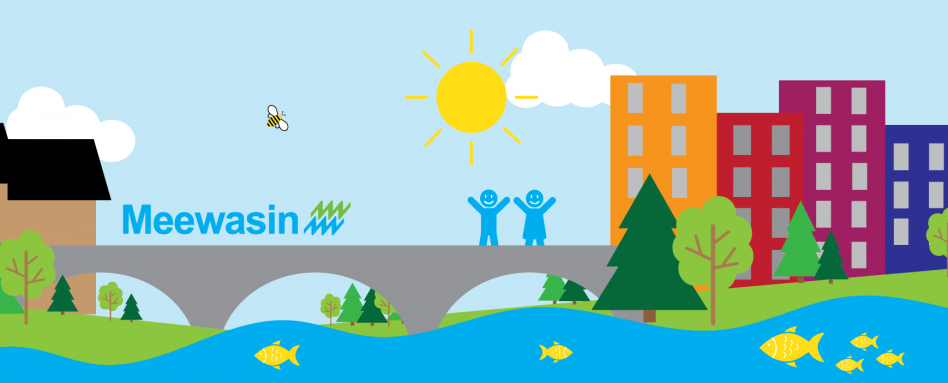 Taking its name from the Cree word for "beautiful" and close to the Chief Whitecap Waterway and Wanuskewin Heritage Park, the Meewasin Trail is a gateway to the rich heritage of Saskatoon and its surroundings. This year, the local community want to add a new page to their Trail section's history – by creating a record-breaking work of art.
Meewasin Valley Authority are inviting thousands of creative Saskatooners to join them in their bid to earn their place in the records books for the longest chalk mural in the world.
The idea is the brainchild of Amy Wall, Marketing and Fund Development Manager at Meewasin Valley Authority.
"I was out running on the Trail when I started noticing a lot of chalk drawings on the ground, and it got me thinking," she says.
"At the time, we were looking for a way to bring the community together for our 40th anniversary, and drawing a chalk mural along the Trail seemed like a great way to do that."
After 40 years of efforts from the Meewasin Valley Authority, the Meewasin Trail now comprises over 80 kilometres of trails, of which over 23 kilometres are part of The Great Trail of Canada. Over 1.4 million people use and enjoy the Meewasin Trail per year.
Six kilometres and 18,000 sticks of chalk
Shortly after the event was announced, more and more members of the community signed up to be chalk artists for a day.
"It's been really great. We have over 1,000 people registered to join in and help out so far, and we imagine even more people will come along on the day," Amy says.
Chalking the six-kilometre distance necessary to be considered by Guinness World Records is a feat in itself – one that will involve hours of work, thousands of artists and even more chalk.
"We experimented with a small square – about one metre by one metre – and it took around three sticks of chalk," Amy says. "We want to do six kilometres, so we estimate it will take around 18,000 sticks!"
A creative way to use the Trail
Attendees and passers-by can join in at one of numerous locations and full details are available on the event's Facebook page.
According to rules set by Guinness World Records, the entire mural must have one discernable picture running through it. However, participants can draw some of the flora, fauna, landmarks and scenery that exist within the river valley.
"For us, it's a way of getting the community together and coming up with creative ways to use and enjoy the Trail," Amy says.
Next year, TCT is proud to support an upgrade to a section of the Meewasin Trail at Chief Whitecap Park.
Trans Canada Trail is a not-for-profit organization. If you value our work, please consider supporting us by visiting our Give page.