19 July, 2023
A Tasty Camping Breakfast for Your Next Trail Adventure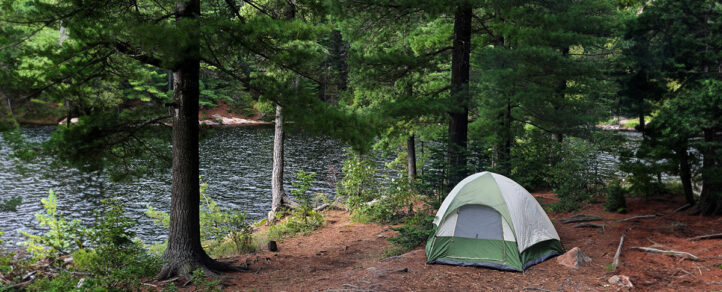 Summer, also known as camping season, is here. Whether you're camping along the Trans Canada Trail or in your backyard, easy and nutritious prepared meals are always a plus. Enter baked oatmeal!
Baked oatmeal with fresh seasonal berries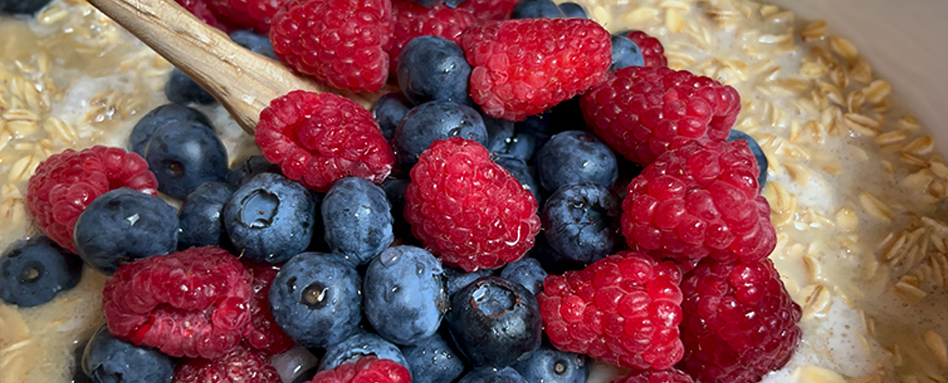 Prepare this at home before your trip – then all you have to do is warm it up on the camp stove and your breakfast (or snack) is taken care of! This take on oatmeal, with plenty of delicious flavour, means less cooking and cleaning while you're camping. Baked oatmeal also makes a great hiking snack – portion it out into a container for each hiker, and off you go!
Ingredients: 
• 3 cups old fashioned rolled oats
• 2 eggs, or ½ cup mashed banana as egg replacer
• 1 ¾ cup milk or alternative 
• ½ cup maple syrup 
• ¼ cup unsalted butter or margarine 
• 1 tsp vanilla 
• ¼ tsp cinnamon (optional) 
• ½ tsp baking powder 
• 1 ½ cups fresh berries: strawberries, blueberries, raspberries – whatever is in season near you! 
• ½ cup chopped walnuts or almonds (optional) 
• ¼ tsp salt 
How to prepare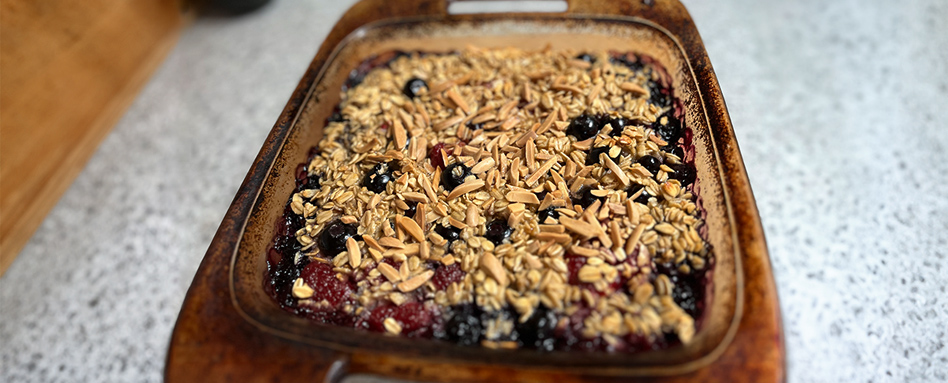 1. Grease a 9×9 inch cake pan with butter or vegetable oil. 
2. Mix all the ingredients together in a mixing bowl, then transfer to the greased cake pan. If you like, rather than mixing in the chopped nuts, sprinkle them on top for added crunch. 
3. Bake at 350 F for 35-40 minutes. 
4. Wait for baked oatmeal to cool, then portion out individual servings for each camper. Pack in an airtight container, and warm up on the camp stove in a pot or enjoy it cold! 
A completely different take on camping meals: Japanese-style chicken hearts!
If chicken hearts are more your thing, we've got you covered! Check out this open-fire camping recipe from Chef Eric Pateman.
Recipe adapted from: Sally's Baking Recipes