9 October, 2019
Along with greenways and waterways, roadways are part of the Great Trail of Canada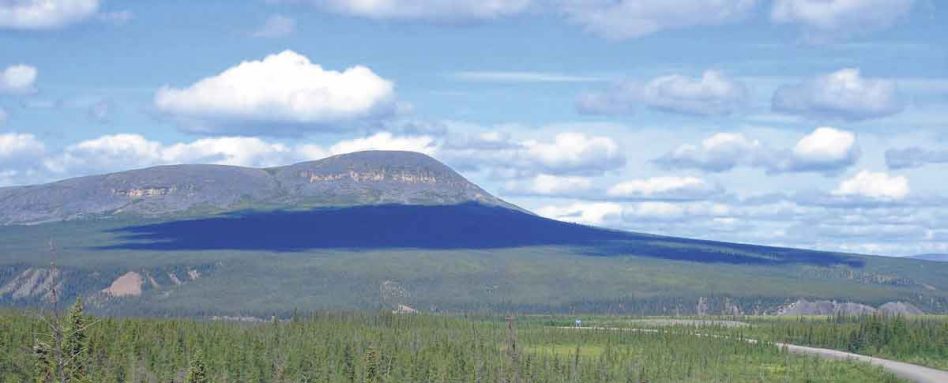 The scope and diversity of The Great Trail mirror the varied majesty of the Canadian landscape. Stretching over 24,000 kilometres across the country, this massive trail of trails comprises over 400 sections on land and water – through areas that range from rugged backcountry to urban streets with historic monuments.
The mix of geography gives Trail users a choice of activities, including walking/hiking, cycling, paddling, horseback riding, cross-country skiing and snowmobiling. While many Canadians enjoy short excursions on the Trail close to home, others venture over longer distances, and travelling by bicycle is a popular option.
If you are planning a long-distance cycling tour, it is important to understand that The Great Trail is not a continuous off-road cycling path. Roadways are also part of the Trail, making up approximately 30 per cent of the total network.
For the touring cyclist who wishes to travel the Trail from community to community, roadways are often a necessary part of the journey. And roadways sometimes provide the cyclist with a smoother riding surface, a more direct route and the opportunity to cycle faster.
Of course, cycling on roadways means that you are sharing your path with motorized vehicles. Although many seasoned cyclists are used to travelling by road and understand safe practices, it is always wise to plan your routes carefully, research any rules specific to your chosen roadways and remain vigilant during your journey.
Trans Canada Trail (TCT) encourages everyone who uses roadways on The Great Trail to proceed with caution and to follow all rules of the road. Trail users on roadways should also pay attention to their surroundings and to other people or vehicles around them. If you are cycling, TCT recommends that you don't use mobile devices or headphones and that you wear a helmet – even though provinces and territories have varying laws governing helmet use. 
The Great Trail continues to evolve, and new Trail sections will be added over time. For instance, some existing roadway stretches are interim links between Trail sections. In the future, these links will be replaced with greenway or waterway, where demand and capacity exist.
However, roadways will continue to be an important part of The Great Trail. In some regions, there are fewer Trail users and limited resources for Trail development and maintenance. In others, there are environmental protection, conservation and sustainability challenges. In addition, some urban areas have limited space for greenways.
Roadways also contribute to a diverse Trail experience, and many users appreciate the beauty of the landscapes that exist along these Trail sections. Spectacular roadways along the Trail include the Saskatoon to Duck Lake route in Saskatchewan, and the Dempster Highway in Yukon and the Northwest Territories.
For more about the Trail near you, explore our interactive map. 
To learn more about the best roadways on The Great Trail, as chosen by TCT staff, read this article. 
Trans Canada Trail is a not-for-profit organization. If you value our work, please consider supporting us by visiting our Give page.
---