31 August, 2021
Altitude Sports customers support Trans Canada Trail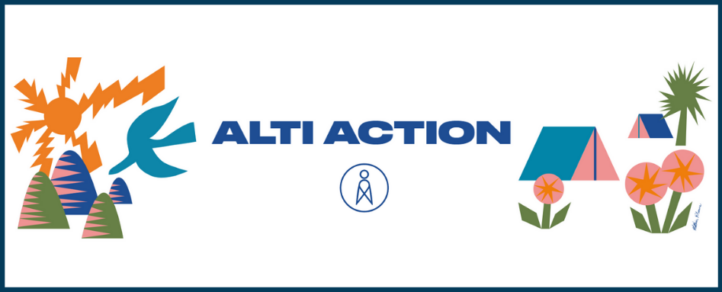 Altitude Sports recently provided an opportunity for their customers to participate in their Alti Action program, and they donated an incredible $29,430 to Trans Canada Trail! A big thank you goes out to everyone who contributed to support the Trail.
The semi-annual Alti Action program is a fundraising initiative that allows customers to donate to partner organizations that support the brand's core values – environment, youth and diversity.
Charity of choice
We've been one of their charities of choice since 2019, and since that time Altitude Sports customers have donated more than $55,000 to the Trail. 
This year, Altitude Sports customers who donated $15 to Trans Canada Trail received 30 Alti-Dollars, which they could use on future purchases. In collaboration with well-known Montreal-based illustrator Mathieu Dionne, Altitude Sports also offered an opportunity to purchase a limited-edition t-shirt, with $15 of each sale divided equally amongst this year's three partner organizations.
Thank you to everyone who contributed!