17 October, 2019
Bringing Canadians together on The Great Trail of Canada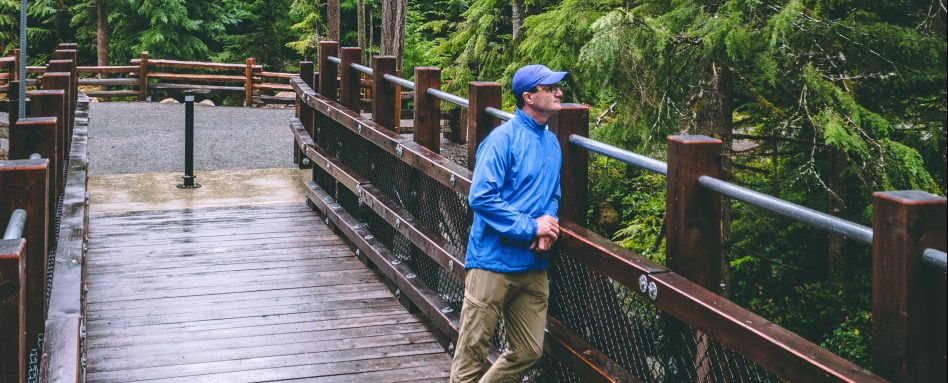 A message from Neil Yeates, Chair of the TCT Board
Over 27 years ago, Canadians came together to work on a seemingly impossible dream – to create the world's longest network of recreational multi-use trails across the world's second-largest country. In 2017, we achieved that dream in time for Canada's 150th anniversary. Now, we continue to make this national treasure better and better.
The Great Trail of Canada enshrines everything that brings us together as Canadians – our rich trail-building heritage, our stunning geography, our welcoming communities and our love of the outdoors. The many ways in which the Trail connects all of us have led me to this conclusion: The Great Trail of Canada is great, but it's even better when it's shared with others.
As a non-profit organization fuelled by the generosity of donors, we have seen how powerful teamwork can be. Over the past year, we have joined forces with partners, volunteers and all levels of government to support numerous projects to enhance and improve the Trail.
We are also focused on encouraging more Canadians to discover, use and support the Trail. This year, we were pleased to organize guided hikes in several Canadian cities that included local Trail partners, supporters and government representatives. These events not only illustrate the impact of giving, they also introduce our supporters to the beautiful Trail sections in their backyard.
Of course, our successes have been strongly influenced by the inspiring vision of Deborah Apps, our President & CEO. Deborah has been a passionate advocate for the Trail for more than 15 years, but will be leaving TCT in 2020. Her determination led us to the connection of The Great Trail in 2017 – an incredible feat.
Although my fellow board members and I will be sad to see Deborah go, we are very excited as we prepare for the path ahead. We will continue to host our new #BetterTogetherTGT events, which invite young people and new Canadians to experience their local section of the Trail while meaningfully connecting to nature and the people around them. We also remain committed to supporting essential Trail projects while strengthening our relationships with Indigenous communities. However, we need your support to ensure our mission to enhance the Trail continues as we move forward.
We have achieved so much together, and I look forward to what the future brings!
Trans Canada Trail is a not-for-profit organization. If you value our work, please consider supporting us by visiting our Give page.  
---