17 October, 2019
Celebrating the Canadian Military Engineers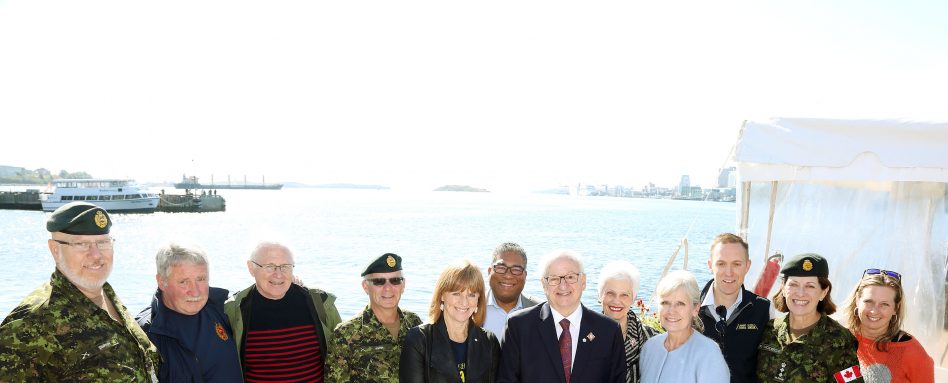 On a beautiful sun-filled day in September 2019, a diverse group of supporters joined Trans Canada Trail (TCT) in recognizing its long-standing partnership with the Canadian Military Engineers (CME), at The Great Trail's recently renovated pavilion in Dartmouth, Nova Scotia.
Catherine Anne Martin, a member of the Millbrook First Nation, opened the celebration and was followed by speakers that included His Honour The Honourable Arthur J. Leblanc, ONS QC, Lieutenant Governor of Nova Scotia; City Councillor Sam Austin; Brigadier-General Steve Irwin, Canadian Military Engineers Branch Colonel Commandant; and The Honourable Tony Ince, Minister of African Nova Scotian Affairs and Minister of the Public Service Commission.
TCT is grateful to the CME for their support and commitment in building dozens of bridges along The Great Trail, contributing to a lasting legacy for all Canadians that can be enjoyed for generations to come.
Trans Canada Trail is a not-for-profit organization. If you value our work, please consider supporting us by visiting our Give page.  
---