1 February, 2019
Essential repairs to a spectacular trail in Saskatchewan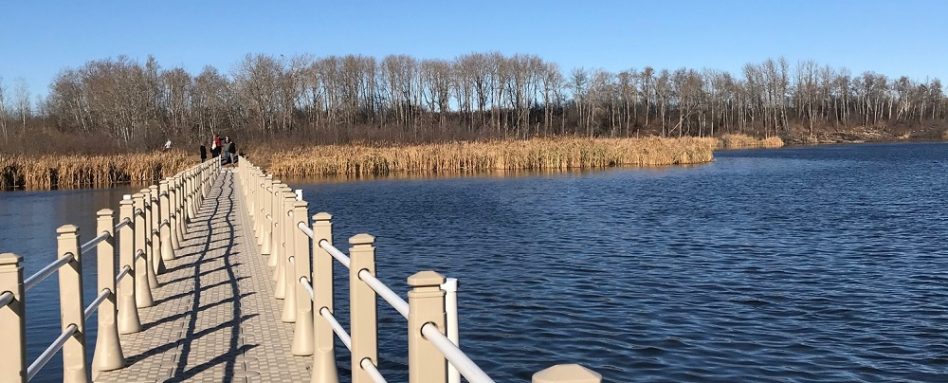 At the Ravine Ecological Preserve, Trail enthusiasts are surrounded by the beauty of various natural habitats, including grasslands, parklands and wetlands. A floating boardwalk has always been a popular aspect of this hiking trail, but localized floods rendered the boardwalk unstable and forced local authorities to take it out of commission. As a result, users were forced to detour through ecologically sensitive wetland.
But, with your help, we supported major repair work to the boardwalk, ensuring that the Trail remained connected in this spectacular region. Now that repairs are complete, locals and visitors to the preserve are once again able to experience the fantastic view of the ravine.
"We are proud to have supported the repair of this essential boardwalk along the Yorkton Trail," says Mathieu Roy, Vice-President, Trail Development and Management. "This Trail section in the Ravine Ecological Preserve gives locals and visitors the chance to fully experience the diversity of this beautiful area."
We are so grateful to our donors, who helped us to revitalize this beautiful Trail section. To discover how you can support future Trail developments, visit www.thegreattrail.ca/Give.