22 June, 2022
Happy retirement wishes for Linda Strong-Watson, Executive Director, Alberta TrailNet Society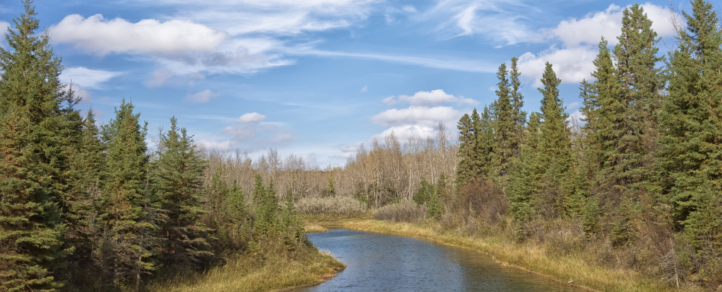 Our best wishes go out to Linda Strong-Watson, Executive Director, Alberta TrailNet Society, on her upcoming retirement in late June following more than 20 years of dedicated service to the trail sector!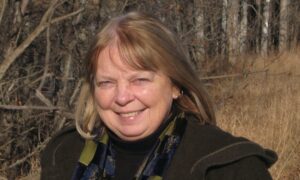 "Linda will be missed by the entire Trans Canada Trail team. Her expertise and knowledge of trails in Alberta is impressive and her commitment to the trail sector for more than two decades has resulted in many accomplishments," says Mathieu Roy, VP, Chief Trail Experience Officer, Trans Canada Trail.
A family tradition
Being involved in the Alberta TrailNet Society is a family tradition for Linda. She was introduced to the organization through her husband, Don, who served on the Board of Directors. Together, they participated in a National Trail Conference held in Banff in April 1994, where the Trans Canada Trail was formally introduced. Her children even shovelled and moved rocks to help with construction of the Bow Link Trail in Alberta!
Trails as outdoor museums of nature and history
Christine Nelson, Chair of the Alberta TrailNet Society, says "the Board of Directors relies a great deal on Linda's direction and organization. Her ability to manage many projects and work with multiple stakeholders and partners has kept TrailNet progressing through our biggest growth period. This has been critical to our success."
She continues, saying "Linda not only brought insight into the human activity that is trails, but understands the practical needs of local trail groups, user groups and municipalities. Her view of trails as outdoor museums of nature and history has brought depth to the work of Alberta TrailNet."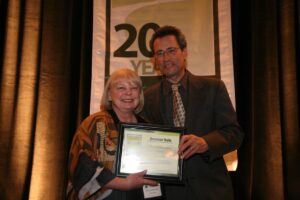 Leadership of an award-winning project
Under Linda's leadership, key initiatives such as the Provincial Trail Map Project were launched. That particular project resulted in the development of a provincial recreation corridor and trail data management system, including a series of regional maps detailing approved recreation trails in Alberta. It is an award-winning project, receiving American Trail's National Trails Award for Trails Advocacy.
Our best wishes
Linda, thank you for all that you have contributed to important trail work over the past two decades! We wish you all the best in your retirement.