17 June, 2021
Heidi Tillmanns recognized with Women in Signs Award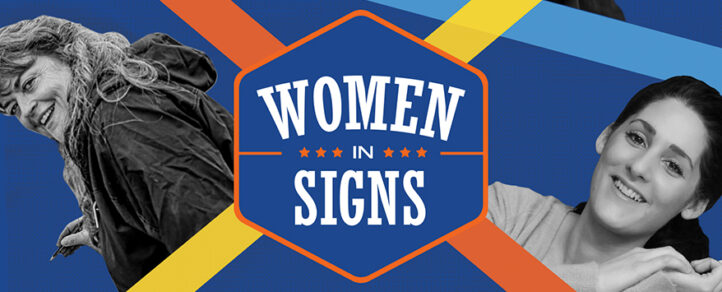 We are pleased to share the exciting news that Heidi Tillmanns, National Manager, Infrastructure and Signage at Trans Canada Trail, has been recognized as a Women in Signs Award winner! 
This is the inaugural year for these awards, presented by Signs of the Times. They received over 300 nominations and after careful consideration by an expert panel, six accomplished women were selected as winners. Heidi is being recognized for her expertise and lifelong contributions to the signage field. 
Her introduction to the world of signage began when she was young, helping her father make signs and earning her 10 cents per sign. Over time, she saved enough money to buy herself a pair of gold earrings that she still owns and treasures to this day. 
Heidi studied illustration at Sheridan College, then gained on-the-job experience with digital design technology that was starting to make its way into signage production shops.   
In her role at Trans Canada Trail, Heidi provides invaluable support to our team and to our Trail partners across the country.
She is a valued member of our team, using her talents to help make the Trans Canada Trail welcoming, safe and accessible, one sign at a time. 
Congratulations, Heidi!