30 May, 2018
How FortisBC supports The Chief Isadore Trail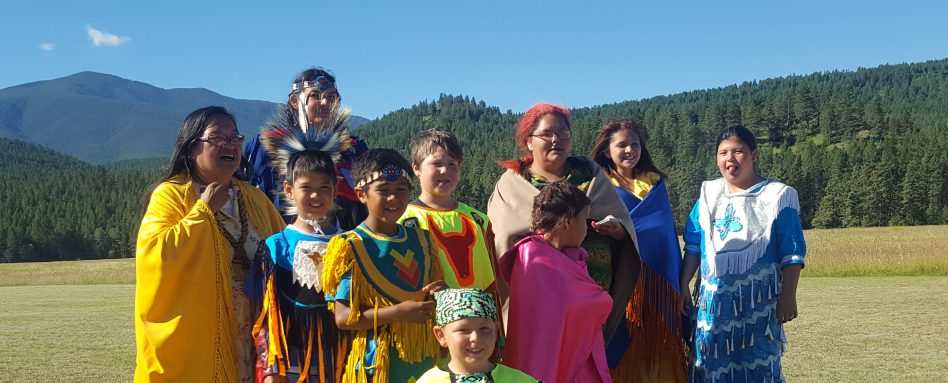 FortisBC strives to have a lasting positive impact in the communities in which it operates by supporting projects that focus on safety, education, environment or Indigenous initiatives. In 2017, this leading energy provider gave a generous gift to Trans Canada Trail (TCT) that supported the installation of interpretive signs along various sections of the Chief Isadore Trail in southeastern B.C. Taking its name from the chief who brought peace to the Ktunaxa Nation and European settlers, the Chief Isadore Trail passes through Ktunaxa territory and is steeped in the rich history and culture of this community.
By working with Indigenous communities throughout British Columbia, FortisBC aims to promote understanding, respect, open communication and trust among the diverse communities in the province. All FortisBC infrastructure crosses Indigenous traditional territory and the company provides service to 56 Indigenous reserve communities, intersects more than 150 traditional territories, and all 167,000 electric customers are located in the Okanagan and Ktunaxa Nation territories. The company is proud to support the Chief Isadore Trail and The Great Trail, which helps to connect all Trail users to the history and culture of this beautiful part of the country.
This gift also supported the research, graphic design and manufacturing of the signs along the Trail. The multilingual signs, which can now be found at significant points of interest on this Trail section, allow Trail users to learn more about the history, traditions and legends of the Ktunaxa Nation.
This inspiring project culminated in a joyous unveiling ceremony along the Chief Isadore Trail on National Indigenous Peoples Day in 2017. The celebration featured traditional dancing and musical performances, and was attended by representatives from the Ktunaxa Nation Council, Trails BC, TCT and other local groups. Blair Weston, Community & Indigenous Relations Manager with FortisBC, attended the celebration as well.
TCT is grateful for the visionary support of companies like FortisBC. Discover how you can follow their lead today.
Photos: David B. Savage