30 October, 2017
How Your Party Can Help The Great Trail!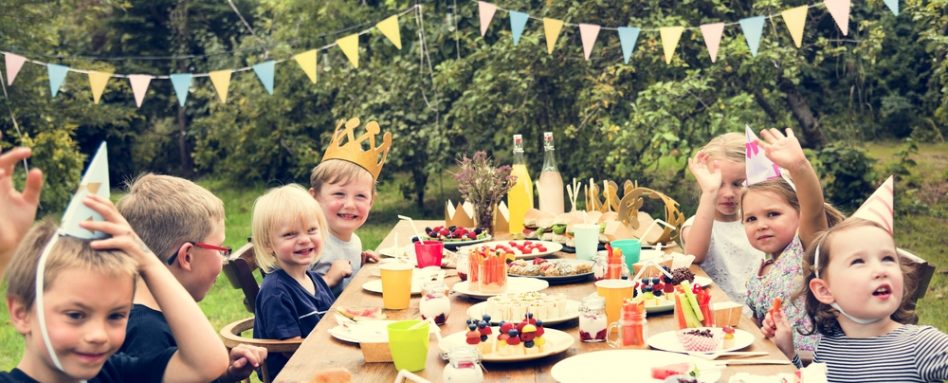 If the thought of organizing or attending a kid's birthday party stresses you out, you're probably not alone. Spending hours trying to find a thoughtful gift for your child's classmate can be difficult enough, not to mention all the wrapping involved!
Luckily, a Toronto-based service has an alternative. In short, ECHOage allows children to organize meaningful birthday parties with a twist – the party raises money for a great cause!
With ECHOage, the birthday boy or girl chooses to support an organization like Trans Canada Trail. Then, instead of buying gifts, party guests donate an amount of money to that cause via ECHOage.
Half of the total money raised is then donated to the child's charity of choice, while the other half is given to the child so they can buy the birthday present of their dreams.
About ECHOage
In 2008, ECHOage co-founders Debbie Zinman and Alison Smith were busy moms, eager to find ways of helping their children learn about the importance of giving back to society. They were also becoming weary of the pressure of kids' parties, and the impact they could have on the environment.
"At these parties, we began seeing there was a lot of waste," Debbie recalls. "We were buying gifts for kids that they may not have needed or wanted. We were buying lots of wrapping for those gifts."
Debbie also noticed that her own children wanted to get involved in fundraising, too – especially when her son said: "Mom, kids can do so much that adults don't see."
Kids aren't the only ones making their marks either – Debbie also says that ECHOage weddings, retirement parties and casual cocktail gatherings are becoming increasingly popular.
How ECHOage helps The Great Trail
Almost 10 years in business, the service has revolutionized children's birthday parties and has partnered with numerous Canadian and international non-profits – including TCT.
"I just think TCT is such an amazing project, and I was thrilled when TCT came on board with us," says Debbie.
On average, Debbie believes that one ECHOage kids' party could raise as much as $150 for a good cause. A gesture like this is invaluable to helping us to improve The Great Trail – ensuring that today's children and future generations will be able to enjoy their local section of the Trail for years to come.
How ECHOage helps kids give back
However, an ECHOage party isn't just a one-off opportunity to get involved in fundraising. Debbie believes that the parties foster an understanding of the importance of giving back to society.
"After a party, the children feel a sense of accomplishment. They feel they have done something amazing," she says, adding that non-profits recognize the children for their efforts.
"You are never too young to get involved in fundraising, especially when a charity taps into your own passions," Debbie continues.
"If children engage in fundraising and charity work when they're younger, they're more like to engage when they're older."
Find out how you can help The Great Trail with ECHOage.