29 October, 2021
In Memory of Barb Trainor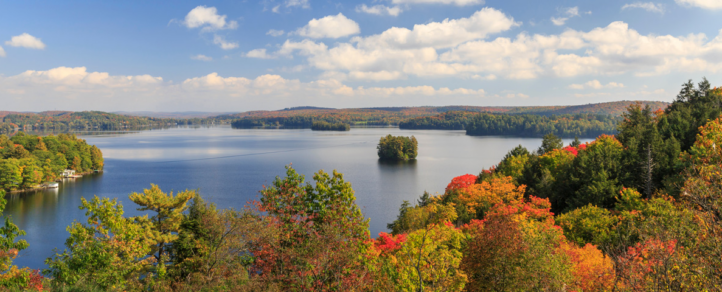 We were deeply saddened to learn of the passing of Barb Trainor, a leader in PEI's trail community, a staunch supporter of Trans Canada Trail and a lifelong nature enthusiast.
Barb was a tremendous advocate for the Trans Canada Trail and ensured that it was a well-maintained and accessible space for all Canadians to experience the benefits of nature. She supported our organization in many ways as a volunteer, often serving as a liaison between our organization and PEI government officials.
Over the years, Barb did an excellent job promoting programs, supporting staff and distributing information on our behalf. We were always able to count on her, whether it was providing updates on the Confederation Trail or speaking with the Premier of Prince Edward Island in support of the Trans Canada Trail.
You don't often come across someone like Barb, who is willing to dedicate so much of her time and seeks nothing in return for her exceptional service other than knowing she was supporting the well-being of others. She shared her love for the outdoors with everyone and especially treasured time spent with her family on the Trail.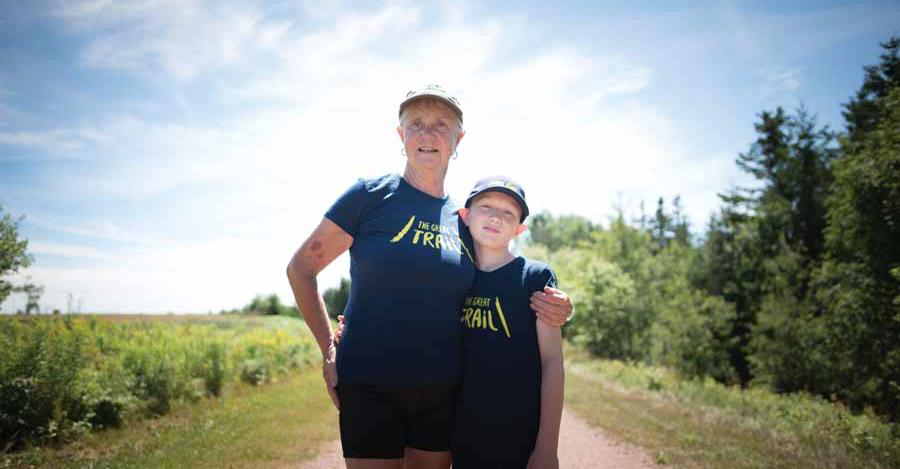 Barb Trainor and her grandson Thomas spending time on their local Trail section.
---
It was always a pleasure listening to Barb speak at meetings. Relatively soft-spoken and caring, whenever she had something to say, it was certainly impactful. She connected with everyone in many ways beyond work, and her positive attitude inspired peers to think passionately about the outdoors.
When you met Barb, it didn't take long to get a sense of nature's critical role in her life. The Trans Canada Trail was undoubtedly a part of her daily routine – whether hiking, biking or volunteering. Like any nature enthusiast, she would often get lost in nature noting that "it is good for the soul."
Barb's love for the outdoors led her to explore trails across the world with her family, in countries such as Greece, Costa Rica and Vietnam. She truly understood the value of immersing oneself in nature, and she dedicated her time to ensuring that all Canadians had access to those benefits.
We will always be grateful for her commitment to the Trans Canada Trail and her fellow nature enthusiasts across the country.
We will remember Barb with admiration, love and appreciation.
Our sincere condolences go out to her family, friends, and all who knew her.