2 March, 2020
Inclusion at the heart of new docks at Eskasoni First Nation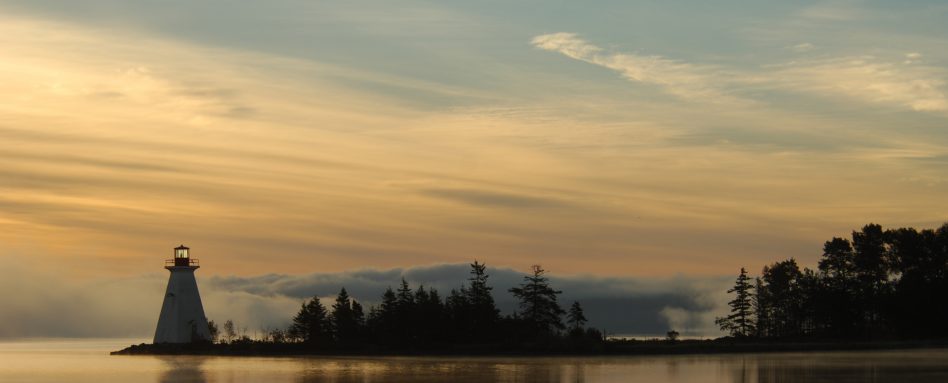 An immense inland sea in Cape Breton and a UNESCO World Heritage Site, Bras d'Or Lake has been at the centre of the lives of the island's inhabitants for thousands of years. Now, one Mi'kmaq community is inviting people of all ages and abilities to experience the waterway on their land – an initiative that TCT was honoured to contribute to.
Supported in part by funding delivered through TCT's CIP program, Eskasoni First Nation has installed three accessible water access points to the Bras d'Or Lake Water Route, a waterway section of The Great Trail of Canada.
The access points form an integral part of Eskasoni First Nation's tourism experience on Goat Island, where visitors can discover more about the nation's culture through oral storytelling, guided tours, outdoor pursuits and crafts.
"We thought that working with Trans Canada Trail would be a great addition to what we have on the island," says Tracy Menge, Director of Community Economic Development at Eskasoni.
The notions of inclusion and accessibility were central from the beginning of Eskasoni First Nation's partnership with TCT.
While there were some docks already in place on the island, many of them needed repairs and were not accessible.
"We wanted to create some space around the docks for a walkway – both for aesthetic and safety reasons," Tracy explains.
The work on the three access points included the installation of a walkway to the water and the addition of a pressed gravel surface. The nearby natural trails were also widened to provide easier access.
Since the opening of the three access points, Tracy and community members have noticed an increase in visitors who come to experience the natural beauty of the lake up close.
"There are many people who bring their own canoes or kayaks, but we also have an equipment rental service on-site," she says. "Others prefer to just walk to the dock, sit on the benches and enjoy the view."
The access points are also proving popular with the community's 4,000 members – particularly with youth.
"The community has done kayaking courses for kids and the new docks were used for those," Tracy says. "The support of TCT has been so important, and we feel honoured to be a part of this network," she adds.
Thanks to the generous financial support of thousands of Canadians, TCT has the opportunity to support our Indigenous partners as they work on inclusive community-led initiatives. Discover how you can help by visiting our Give page.