2 April, 2018
Jennifer Doré Dallas: 6 foodie destinations along The Great Trail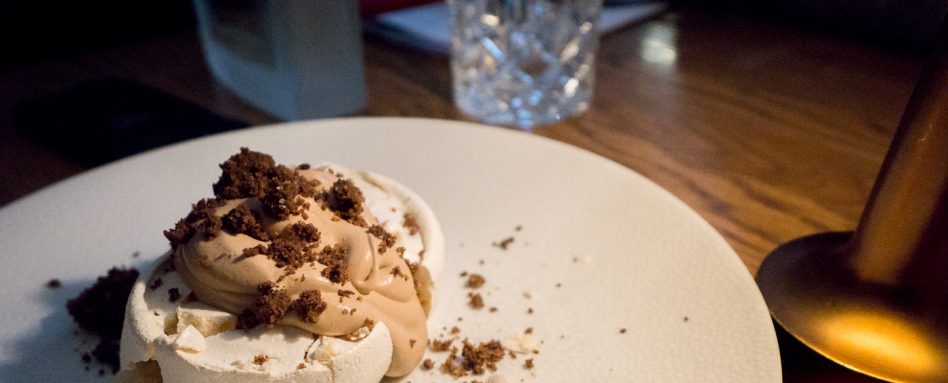 Is hiking The Great Trail on your to-do list this summer? There are nature and outdoor discoveries aplenty on this route, which passes through some of the country's most vibrant towns. Whether you are going from end to end or just hiking a section of the Trail, odds are that a day of exploring its hidden gems will work up an appetite worthy of a meal at one of these six Great Trail foodie destinations!
Vancouver, Colombie-Britannique — Hapa izakaya
Everyone is singing the praises of Hapa Izakaya, which opened its doors in 2003. Allow the servers to recommend their favourite tapas, sushi, quick bites, or rice bowls, and get ready to hear your taste buds sing! Popular and always packing a serious crowd, these two Vancouver joints serve lunch, dinner, and drinks in a posh setting. I highly recommend checking out heading there for "Hapa Hour" to rehash the day's highlights among friends.
Yaletown – 1193, Hamilton Street
Coal Harbour — 909, West Cordova Street
Find the Trail: City of Vancouver Trail
Edmundston, Nouveau-Brunswick — Café Flora
You'd be hard-pressed to find a cozier spot than Café Flora in Edmunston! Try the homemade lemonade on the sunny patio amid the colourful plants and flowers of the New Brunswick Botanical Garden. If the fish taco doesn't already leave you craving more, the friendly atmosphere and medley of flavours is sure to keep you coming back time and time again!
15, rue Principale
Find the Trail: Parc linéaire interprovincial Petit Témis
Sherbrooke, Québec — Restaurant Auguste
The famous "inverted poutine" was what first brought me to Auguste. Located in downtown Sherbrooke, the bustling neighbourhood restaurant offers a wide ranging menu, and this updated classic is just the tip of the iceberg. For added entertainment, the laid back eatery boasts a hip open kitchen design that gives patrons a panoramic view of its culinarians in action!
• 82, rue Wellington Nord
Find the Trail: Les Grandes-Fourches
Shawinigan, Québec — Restaurant Zélé
Located in the quintessential Quebec region of Mauricie, Shawinigan's Zélé is a spot worth savouring. The rustic wood decor and gorgeous chandelier make a captivating first impression, and I was hooked after one taste of the restaurant's traditional Quebec fare. Expect generous portions, a panoply of cocktails, impeccable service, and one of the best G&Ts around. If you still have room for dessert, try the hot apple crisp!
• 3230, chemin Ste-Flore
Find the Trail: Région Mauricie
Ottawa, Ontario — Riviera
Reward yourself for your hard work with a "classic" or "neoclassic" cocktail, as they're referred to at Riviera—a restaurant straight out of Pinterest set in what was once an Ottawa bank. If you find yourself hesitating over the encyclopedic drinks menu, the house mixologist will be happy to help you pick your poison! Then be sure to grab a table for a gourmet meal in this divine space. Warning: The desserts are simply too decadent to pass up!
• 62, Sparks Street
À quelques pas de là, le Fairmont Château Laurier propose une expérience de thé à l'anglaise au Zoé's Lounge, parfaite pour un après-midi-causerie dans un lieu que j'ai beaucoup apprécié.
Find the Trail: Capital Pathway
Charlottetown, Île-du-Prince-Édouard – The Brickhouse
Set in a colourful city full of surprises, The Brickhouse in Charlottetown is aptly named, dishing up generous burgers amid brick walls that serve as a reminder of the building's industrial past. The menu is chockablock with seafood accompanied by well chosen sides.
• 125, Sydney Street
Find the Trail: Confederation Trail
Succumb to temptation! Start thinking about all the ways you can reward your taste buds as you hike The Great Trail.
For more information about my experience at these restaurants, check out my blog, Moi, mes souliers, or find me on Instagram, Facebook, and Twitter.
Bon appétit!
Jennifer Doré Dallas is a corporate dropout turned travel blogger at Moi, mes souliers  Guidebook author, freelance writer and community manager for diverse clients in the industry, she's passionate about the travel world and the mysterious realm of blogging she has been navigating since 2010. Founder of the Voyage numériQC collective, she loves to share her knowledge and travel tips!