3 June, 2021
In Memory of John Bellini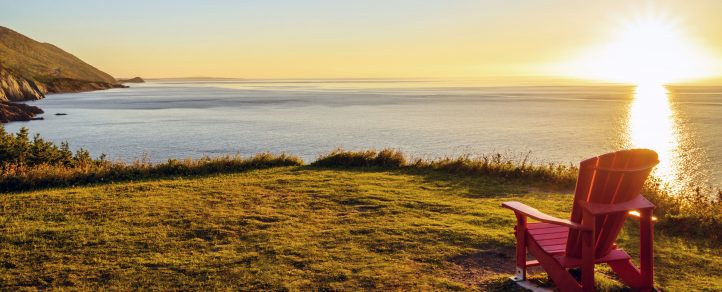 It was with great sadness that we learned of the recent passing of John Bellini, Trans Canada Trail's first President & CEO.  
During his tenure from 1992 to 2006, John played an instrumental role in developing our national trail. He was the driving force behind the connection of the first 18,000 km of the Trans Canada Trail (TCT). 
In an interview with McGill's alumni magazine in September 2000* John said with pride, "the Trans Canada Trail will forge a link to the country's three oceans. There's a strong symbolism. It's as relevant as the opening of the national railway. Now we've opened up Canada to recreational use." 
John was a kind, generous, fun-loving and funny person. Despite the challenges he faced in the early days of trying to connect our country through a visionary national trail, he was a calming influence and looked for creative ways to solve problems when they arose. 
In the organization's early days, it did not have an office space of its own, and John generously offered to host the operation out of his house.  So, that's where Trans Canada Trail began – in the attic of his Montreal West home. By 1995, TCT had grown and established an office space, but John's early belief in the vision has never been forgotten. 
"The Trail offered me the opportunity to apply my experience and skills to something that I feel would make Canada a better place for us and for future generations." (*Sept. 2000) 
He's been described as tireless, energetic, friendly, enthusiastic and dedicated by those who knew him. In the early years, John travelled the country knocking on the doors of MPs, MLAs, ministers and mayors, attending town hall meetings, trail group gatherings, meetings with public servants and anyone who showed interest in the vision of a national trail.  
His ability to build effective relationships with local trail organizations, donors, elected officials, sponsors and corporations was well-known and he built a strong foundation for the organization, helping ensure the project moved forward at great speed. Whether it was securing stories in magazines or newspapers, or a television story broadcast across Canada, John excelled at sharing his excitement and belief in what could be accomplished by establishing the TCT. 
Over 85,000 donors and multiple corporate sponsors agreed with him and gifted more than $8 million that helped turn the vision of a cross-country trail into a reality. 
He believed strongly that Canadians were building the TCT for one another, saying "the building of the Trail had to come from the ground up. The Trail serves the community and not the other way around. It has to be what the people in a community want it to be and it has to be a part of their lives. At the end of the day, it has to be their Trail."*   
Canadians from coast to coast to coast, and visitors to our country, are the beneficiaries of his passion and dedication to the creation of the Trans Canada Trail.  
John will be remembered with fondness, respect and admiration. 
Our heartfelt condolences go out to his family, friends and all who knew him. 
* McGill News Alumni Magazine, September 2000