1 April, 2019
Laureen Harper on supporting The Great Trail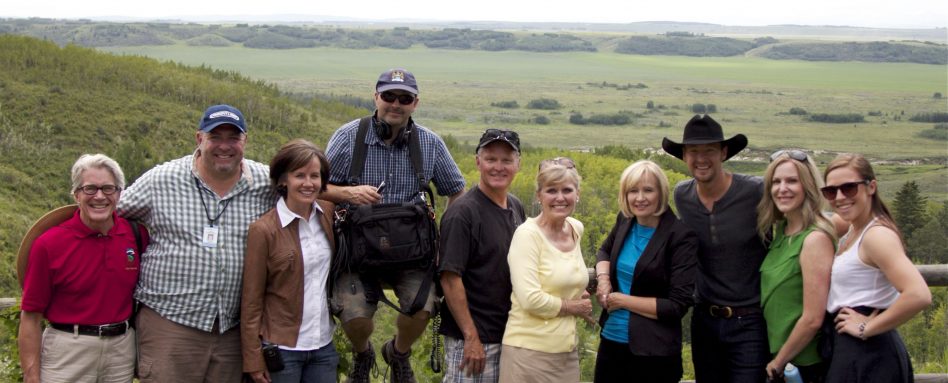 Laureen Harper's connection to The Great Trail of Canada began shortly after her husband was elected prime minister in 2006. As she was contemplating her role, she started to consider which organizations and causes she wanted to support.
"I really liked Trans Canada Trail, and coincidentally they got in touch with me a short time afterwards," she says.
"Then I met with the people involved, and immediately fell in love with them and the idea."
Ever since, Laureen has been an active and passionate supporter of Trans Canada Trail. She served on the committee for the Chapter 150 Campaign, which successfully raised $83 million for the Trail's connection in 2017. She now continues to support the Trail as a director on the TCT Foundation Board.
For Laureen, the highlight of her involvement with TCT is simply being on the Trail itself.
"Whether I'm in Charlevoix or on a trestle in B.C., I think the Trail section I am on is my favourite section of The Great Trail," she says.
"A lot of these trails are historic and have been used for thousands of years, before history as we know it," she adds. "Walking these trails is a way of being in touch with humanity."
Most years, she leads a hike for donors on a different section of The Great Trail so that they can experience the impact of their gifts. On many of the hikes she has organized, her group has been accompanied by a local expert.
"When you know the history of the place and of the people along the Trail, especially when you're speaking to Indigenous historians, it makes the Trail even more special," she says.
This year, Laureen is planning a hike along the West Bragg Creek Trail near Calgary in June, which was extended and upgraded last year.
Despite her key role in helping to connect the Trail from coast to coast to coast, Laureen is adamant that the Trail will require support long after connection.
"Our generation will leave our mark on the Trail, and the next generation will leave theirs," she says.