9 March, 2023
Melissa's Trans Canada Trail: Love on the Trails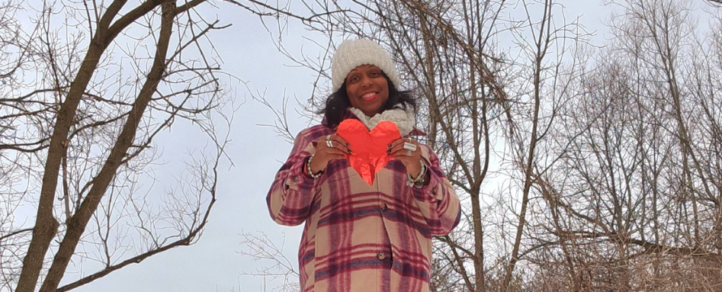 Written by Melissa Waterman
As a hopeless romantic, I always felt that there is something magical about being in the presence of nature. This article will highlight five ways to make hiking a great first date.
Seek adventure together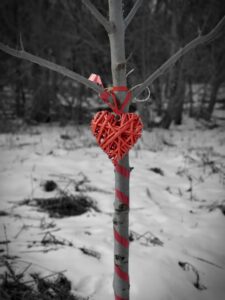 Heading out on the trails, whether it is familiar or new, equals adventure. This is the moment for two like-minded, outdoorsy souls to bond and get active while exploring together. That feeling of excitement when you come across wildlife, discover a cascading waterfall or revel in the stunning views overlooking a hilltop or cliff is awesome. Whether you're experiencing it together for the first time, or if you've been on the trail before, you're bound to see something new. It makes it a cool and an enjoyable experience.
Spark engaging conversations
Nature has a way of making you feel at ease. The beauty of the snow-covered trees, fresh air, the chirping sounds of the birds and babbling brooks set a romantic tone. What better way to get to know one another on a better level? Being in this setting together can break the ice and lead to great conversations. If you want to take the fun up a notch, why not ask energizing questions like the following:
• What do you like to do for fun?
• What are your top three favourite movies, TV series or books?
• If you could travel to any destination in the world, where would you go?
There are plenty of ways to keep the conversation engaging while enjoying the trail together. You will never fall short of topics to talk about.
Save money and be cheerful
With the rise of inflation, you may be looking for activities that are light on the wallet – and hiking is free! It's an ideal option for getting to know one another in a casual environment.
Maintain good health
Not only is hiking a great stress reliever, being outdoors among nature is also very good for your health. It helps to improve your mood, and boosts self-confidence, self-esteem and your physical health. Studies show that hiking releases serotonin, dopamine and endorphins into your system – ingredients that make you feel great and may help to nurture a beautiful love connection.
Make memories
Hiking on the first date provides many opportunities to create new, shared memories. To capture the moment, why not bring your camera or phone? You can take snapshots of different things along on the trail. The best part will be comparing photos and sharing some highlights from your experiences.
A new trend for singles
Hiking dates may be the new trend for singles. It is a game changer when it comes to meeting new people and having a great time together.
It's an activity that shows that you take pride in your health, love nature and can think outside the box.
Whether you are out on a date or planning a special outing with friends, make sure to put hiking on your list of possible activities.
Watch for more stories from Melissa where she shares her Trail experiences! You can also follow her adventures on Instagram @singlemomonthemove.