17 October, 2019
More than 300 Canadians embrace creativity in the great outdoors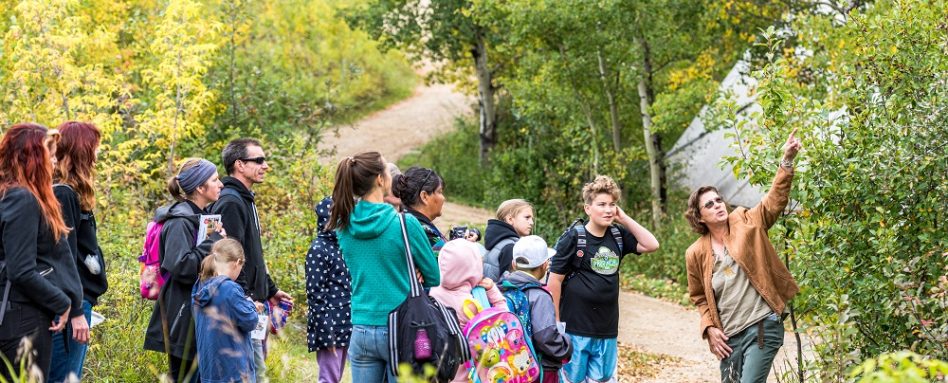 Imagine the opportunity if you're an aspiring artist – sketching an animal, plant or landscape vista on The Great Trail of Canada, under the guidance of renowned Canadian wildlife artist Robert Bateman.
That possibility materialized for a group of budding artists who tried their hand at nature sketching in Riverdale Park West in Toronto, while Mr. Bateman shared tips on sketching technique and wildlife observation. The workshop was part of Nature Sketch on The Great Trail, a national series of sketching workshops hosted in 2019 by TCT and the Bateman Foundation.
The event encouraged people, especially children and youth, to use artistic expression to more deeply experience their local section of the Trail, and to learn about the importance of protecting these ecosystems.
More than 300 Canadians participated in the workshops in seven communities – Halifax, Toronto, Saskatoon, Calgary, North Vancouver, Victoria and Tuktoyaktuk. Artist and naturalists led the workshops in each location.
"If you don't really look at things, you pass through the world and miss so much," says Mr. Bateman, TCT national Champion. "Getting people to sketch on The Great Trail helped people to see nature in their own backyard."
"I'm thrilled that this Nature Sketch event is encouraging people of all ages to embrace their creativity in Canada's great outdoors," says Valerie Pringle, Chair of the TCT Foundation Board.
Trans Canada Trail is a not-for-profit organization. If you value our work, please consider supporting us by visiting our Give page.  
---