29 September, 2017
Orange Never Gets Old! – 10 Instagram Accounts You'll Fall For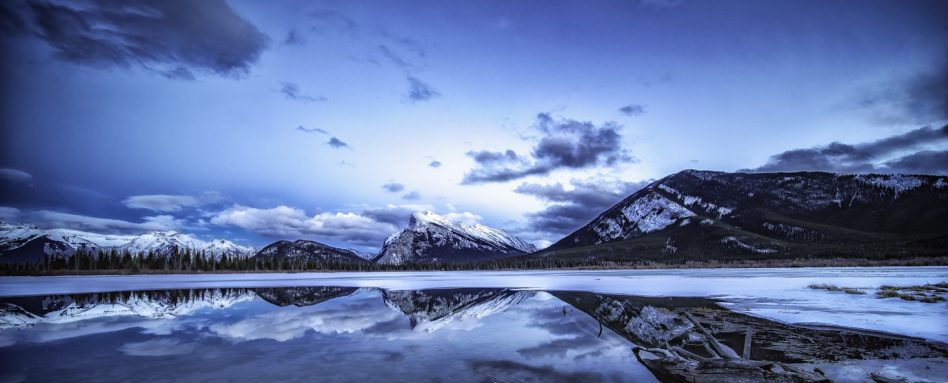 Need a little inspiration for your journeys on The Great Trail this fall? It may be getting slightly colder, but Canada's landscapes, waterways and coasts are just waiting to be explored! Just ask any of these talented IGers – there's never been a better time to grab the nearest device with a lens and immortalize your moments on the Trail.

Who: Drew is a climbing aficionado with a talent for adrenaline-boosting photography. His stunning work earned him the grand prize of our Moments on The Great Trail photo contest in partnership with The Weather Network.
Where: On the flanks of British Columbia's most daunting cliffs
Why: Every single post will make you wonder: "How did he get there?"
What: A wonderful mix of original snaps and curated photos from the Mont-Tremblant Ski Resort
Where: All around the Mont- Tremblant area, Quebec
Why: We love their striking photos of forests, hillsides and village life – especially when fall foliage is in full effect!
Who: An award-winning Canadian photographer, designer and traveller.
Where: All around Saskatchewan
Why: Andrew combines his eye for simple beauty in nature with pictures of his adorable dog, Momo! Whether Andrew is by the sea or in the midst of Grasslands National Park, his images will be a striking addition to your feed.
What: A collection of beautiful photos of this lush playground, featuring curated images from fans of the Park.
Where: Parc de la Gatineau, Quebec
Why: Stunning images of deep forests, wildlife and sunsets over the lakes – all captured by park users on foot, on wheels and on water – what's not to love?
Who: A professional photographer and proud Calgarian.
Where: All around Alberta
Why: Chloe captures and shares the best of her province on her spectacular Instagram page. Her photos feature serene landscapes around Alberta, as well as brilliant fall colours that seem to pop off the screen.
What: A curated collection of the best the Northwestern Territories have to offer.
Where: Yellowknife, Inuvik and around the Northwestern Territories
Why: This fantastic account reminds us that fall in Canada isn't just about autumn leaves, and that The Great Trail extends over incredibly diverse terrains.
What: Yukon's tourism board with the creative help of a myriad of talented visitors!
Where: All around Yukon
Why: Home to some of Canada's most striking landscapes, Yukon is an Instagrammer's dream! This account features breathtaking autumnal scenery, local wildlife and even shots of the Northern Lights.
What: The official tourism organization for British Columbia, plus some fantastic curated photos
Where: All across B.C.
Why: From the first fall of snow on the mountains to cerulean streams and lakes, this account has it all. If @hellobc doesn't spur you on to explore the west, nothing will!
Who: Toronto-based Instagram star with a focus on nature and travel
Where: She could be anywhere!
Why: An avid traveller, Kael has a keen eye for beauty and colour wherever she goes. Her autumn shots of Vancouver are particularly magnificent.
Who: Photojournalist and mountain adventurer
Where: Alberta and British Columbia
Why: Amanda's ability to capture moments of astounding beauty in Canada are legendary, and her penchant for outdoor yoga and camping will make you want to go out west ASAP!