19 May, 2022
Quesada Burrito's Kindness Menu Raises Funds for Trans Canada Trail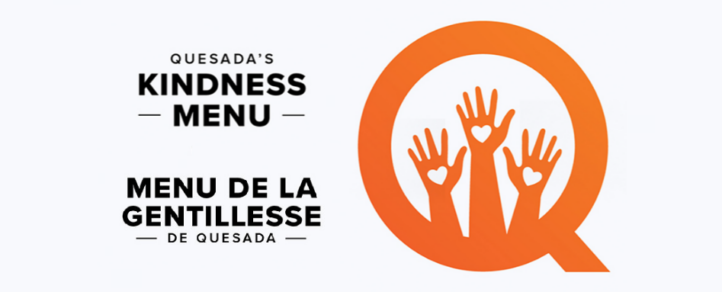 Be sure to check out Quesada Burrito's Kindness Menu from now until June 30, 2022!
They're raising funds to support urgent repairs and maintenance of the Trans Canada Trail to ensure it continues to be safe and accessible for all.
Check out a location near you.
Thanks for your support!