23 July, 2021
Comedian Ron James' Love of Nature is a Family Tradition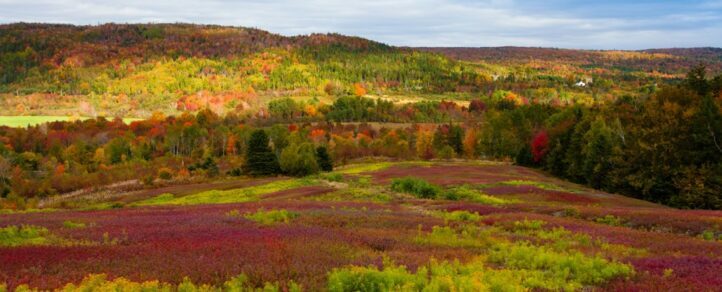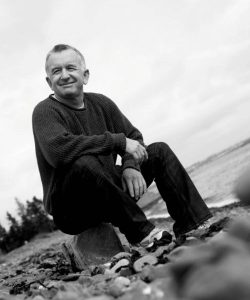 "I've felt the salt spray in my face from Cape Spear to Haida Gwaii. Nature is just remarkable, it's our greatest calling card."
Ron James, acclaimed comedian and longtime Trail supporter, has a deep love and appreciation for nature and the outdoors, passed on from his father through the conversations and trips they shared from the time he was a young child. When you hear your dad say things such as "there's nothing better than a cup of tea in the woods", you learn early that it's an experience to be cherished.
He notes that over the past year, "the entire country innately knew that nature was where we'd feel whole and safe; it's a sanctuary – except for when you're in grizzly bear territory and see a paw print in front of your tent that wasn't there before!"
Embrace the calm
"Nature has recuperative powers and an ability to soothe; it's always been there for me," says Ron. As a beloved and accomplished performer, he works in fast-paced environments and lives in a high energy city, but once he's in nature he is able to embrace the calm and focus on each moment. He says "I'm able to actualize the dreams of childhood when I'd watch specials on Canada's North, or David Suzuki's shows, with my dad."
"The Trans Canada Trail is crucial to the lifeblood of Canadians and it's necessary to preserve and maintain it, making it accessible for everyone."
– Ron James, Comedian
A family tradition
Ron has passed his love of time spent in nature on to his daughters, just as his father did for him. Now they're avid outdoor enthusiasts, exploring whenever they get a chance. Together as a family, they've hiked all over the country, kayaked in the Northwest Territories and gone birding all over the world.
A highlight of his birding excursions was close to home in Toronto "on the Leslie Street Spit – at the point, by the lighthouse, on a cold winter's day. I saw my first snowy owl. He was sitting on a rocky outcrop. I didn't see the owl at first because of the snow but then his head moved and I spotted him; it was a very special moment."
His daughters even surprised Ron with a birthday celebration at one of their favourite spots along the Rouge River this year!
To mark milestones in his nieces' lives he's made gifts to the Trans Canada Trail, honouring the unique landscapes they love in Nova Scotia.
"I can't get enough of nature"
Whenever he can find a few days, or even hours, between back-to-back performances, Ron takes the opportunity to spend time in the places that bring him joy and peace. He fondly recalls booking shows at the Yuk Yuk's Comedy Club in Sudbury, knowing that he could drive into Killarney Provincial Park (Ontario) and spend a day in the woods before doing a gig at night.
Taking advantage of moments like that through the years, he has spent time at provincial parks in Alberta, followed wolf tracks in the snow in Ontario, enjoys Signal Hill and loves being able to "stand and look out across that great expanse of great big sea" in Newfoundland.
He shares that in Nova Scotia "my place is surrounded by deer, coyotes, songbirds, pheasants, the rolling pitch of the ocean and the smell of the sea. It permeates my DNA."
Do Something Great
Ron recently offered his humour, talent and time to narrate and star in our Do Something Great fundraising initiative. The campaign invited people to make a donation to help fund critical repairs, improve signage and make the Trail safer and more accessible for all.
It was "a perfect fit" says Ron, given his personal experiences exploring the Trans Canada Trail and his belief in its importance as a place for everyone to enjoy.
Ron's tips for exploring the Trans Canada Trail
Encouraging people to spend time in nature by exploring the Trans Canada Trail comes naturally to Ron. He recommends:
know where you're going and let others know too
always be prepared: bring water, snacks, supplies, etc.
be aware of your surroundings and keep an open eye
Last but not least, he says "respect the Trail, that's a big one for me – if you see litter, pick it up. Volunteer to maintain it. Help wherever you can."