15 December, 2017
Sounds of The Great Trail: 25 Festive Songs for Holidays on the Trail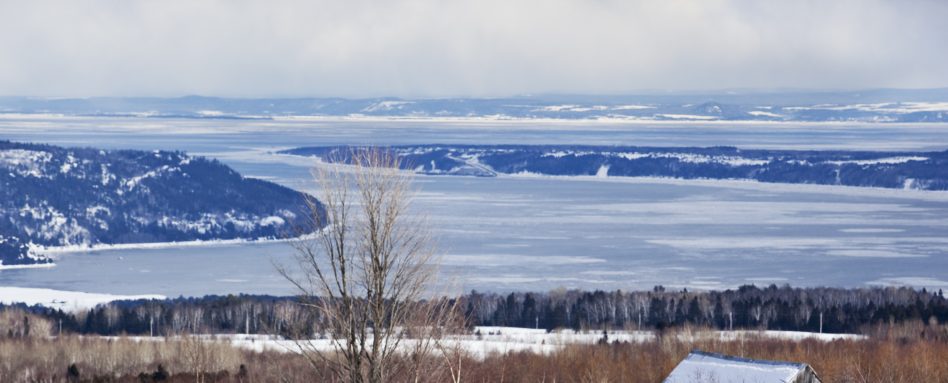 As the holiday season draws nearer, we can all feel a little bit of excitement building about the festivities, food and the chance to reconnect with family and friends!
To celebrate this special time of year, we've compiled a 100% Canadian holiday playlist for your Trail adventures! Read on to discover 10 highlights from our 25-track playlists, including some hits from some TCT Champions!
1. Merry Xmas (War Is Over) – Sarah McLachlan
This cover of John Lennon's politically-conscious classic by TCT Champion Sarah McLachlan starts off our festive playlist. Together with The Sarah McLachlan Music Outreach Children's Choir and Youth Choir, this poignant yet heartwarming song is an essential holiday track.
2. Jesus Ahatonnia (The Huron Carol) – Bruce Cockburn
'The Huron Carol', also known as 'Jesus Ahatonnia', is Canada's oldest Christmas hymn, believed to have been written in the 1600s by Jean de Brébeuf, a Jesuit missionary at the settlement of Sainte-Marie among the Hurons in Ontario. Brébeuf wrote it in the language of the Huron/Wyandot people, but it has since been translated into French and English. In this cover, Bruce Cockburn sings the original lyrics.
3. Old Toy Trains – Susan Aglukark
One of the most popular songs on the album Dreaming of Home, Old Toy Trains is given a Canadian twist by TCT Champion Susan Aglukark. Listen closely for the spoken verse, featuring additional Inuktitut lyrics!
4. Winter Wonderland – Anne Murray
This festive favourite, performed with the London Symphony Orchestra, is one of TCT Champion Anne Murray's most famous holiday songs. This bright, airy track perfectly captures the beauty of a snowy Canadian winter!
5. Christmas (Baby Please Come Home) – Michael Bublé
We couldn't have a Canadian holiday playlist without a nod to the king of Christmas crooning, Michael Bublé! The B.C. singer's rendition of the ditty by Darlene Love is one of the many hits from his album Christmas.
6. The Christmas Medley – Natalie McMaster and Donnell Leahy
Inspired by the Celtic sounds of the East Coast, and the music of Irish and Scottish immigrants, TCT Champion Natalie McMaster joins forces with her husband, Ontario folk musician Donnell Leahy, for the album A Celtic Family Christmas. On this track, the husband-and-wife duo leave their unique stamp on a selection of beloved carols and songs.
7. Noël blanc – Ginette Reno
Ginette Reno is one of Quebec's favourite female singers, and she has released numerous classic, soulful ballads in both French and English. A version of the English standard, 'White Christmas', this heartwarming song appears on her album Un grand noël d'amour.
8. Grown-Up Christmas List – David Foster
A Christmas song with a distinctly humanitarian message, this track composed by TCT Champion David Foster was first released on his non-holiday album, River of Love in 1990. Originally sung by Natalie Cole, it has been covered over 30 times!
9. God Rest Ye Merry, Gentlemen – Oscar Peterson
Having either released or appeared on over 70 albums over the course of his career, Oscar Peterson was one of the most accomplished pianists that Canada has ever produced.
The traditional English song 'God Rest Ye Merry, Gentlemen' is one of the oldest extant carols in the world, but the eight-time Grammy winner's swinging arrangement makes it a thoroughly modern classic.
10. 23 Décembre – Beau Dommage
An ode to holidays of years gone by, this nostalgic folk song from Montreal band Beau Dommage is a Canadian classic. '23 Décembre' balances traditional memories of the holidays, like Christmas trees and Santa Claus, with a humorous, tongue-in-cheek view of the season.